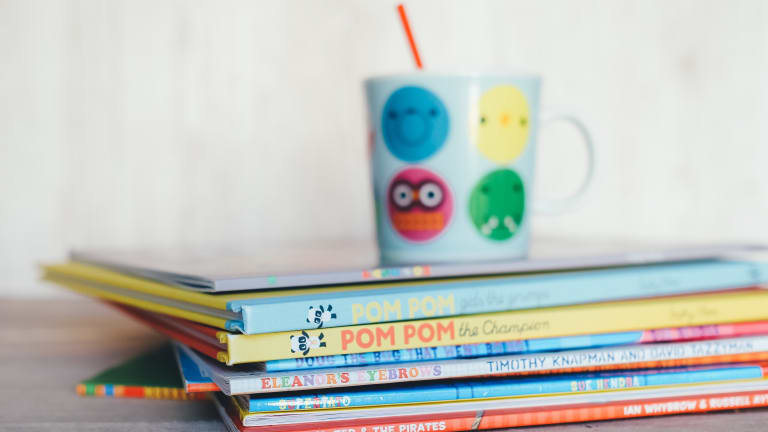 FIRST BOOK creates equal access to quality education for kids in need
Award-winning and Nationally-recognized Nonprofit is on a Mission to Raise $1 Million For 1 Million Books
Every little bit helps. That's my motto when it comes to supporting non-profits. Since I'm a huge book lover, I am happy to throw my support behind First Book to help kids this holiday season. First Book creates equal access to quality education for children in need.
What is First Book
FIRST BOOK is a nonprofit social enterprise dedicated to creating equal access to quality education for kids in need. Since its founding in 1992, First Book has distributed more than 185 million books and educational resources, with an estimated value of more than $1.5 billion.
Kyle Zimmer, president, CEO, and co-founder of the organization says, "Bringing new books to kids in need has an immeasurable impact, and for many kids, it will be the first book they have ever owned, or the only gift they will receive during the holidays. The sense of self-esteem that comes with that is worth far more than $1 million, and the fact that it also furthers their academic possibilities makes the gift of a book invaluable. This is an easy ask—grant a wish and give a child a future of possibility."
Some of my favorite memories with the girls when they were young was curling up with my girls with picture books, Paddington, Madeline, and anything by Rosemary Wells. These little moments were our bonding as well as time to learn. Every child deserves these moments and to have books at home.
Give a Million Campaign
First Book will get books into the hands of families in need. Today, Giving Tuesday, the organization will launch its first-ever 'GIVE A MILLION' campaign. The campaign aims to raise $1 million to get 1 million new, high-quality books to kids in need this holiday season.
Books will fill the shelves of First Book's network of 450,000 educators, representing all 50 states, who exclusively serve kids in under-resourced, low-income communities.
Educators will be able to choose the books that best suit their students' needs from the new, high-quality inventory of books donated in bulk quantities by top publishers. Children will be given the gift of reading, dreaming and learning through this simple gift.
Get Involved in First Book
Here's how you can get involved. Anyone can give a book to a child by donating $1 on http://bit.ly/firstbook1M. 
Available titles include Mo Willems' Elephant & Piggy, The Mortal Instruments, Divergent, The Space Between Us, Margaret Atwood's Alias Grace, Polar Express, and selections from Marvel and Star Wars.
Click HERE to donate any amount you choose, from $1 on up. $100 will support a classroom, $500 will support a grade level, $1,000 will support a school, and $5,000 will support a community!
For more information about First Book, click HERE.
MORE BOOK REVIEWS FROM MOMTRENDS
PIN IT!
Use Pinterest to save your favorite book recommendations. Be sure to follow our What to Read board on Pinterest here.
This FIRST BOOK creates equal access to quality education for kids in need feature is not sponsored.