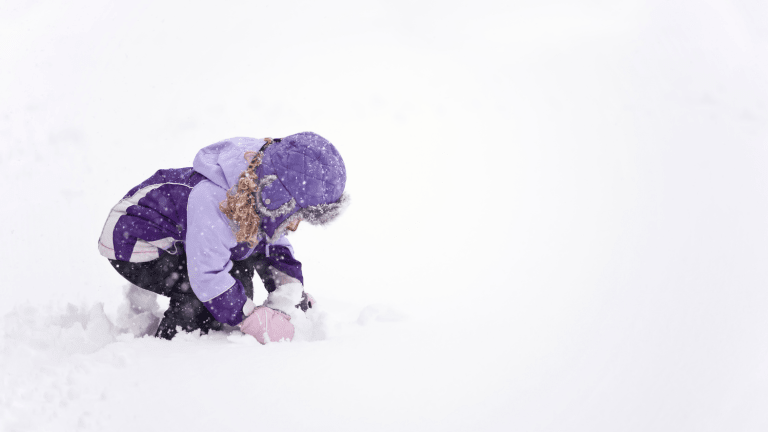 Favorite Warm Winter Mittens for Kids
Keep little hands warm and dry in the snow with Swany gloves.
We've been braving the snow this week and doing it in style with our Swany gloves and mittens all in the name of bringing you products you can count on. This was a perfect winner assignment--a few days of sledding, snow angels and snow balls. These are now our favorite warm winter mittens for kids. 
Find out how to dry out those gloves here: A better way to dry wet gloves
Mom-Approved Winter Mittens
I take my mitten testing seriously. Moms know the key to staying outside longer is good gear. I've been a fan of Swany for years and always recommend them to other ski moms. Since I have fairly small hands, I was able to test the X-CHANGE JR GLOVE ($70). I ran up and down the sledding hill and even took these out for an afternoon of skiing. I loved the reinforced palm with Duragrip--it allowed me to grab my ski poles and feel connected--something I never get from mittens (though I freely admit mittens are warmer). On cold days, I will slip a warmer into the heat pocket--I'll be ready for a long day on the mountain.
Four of Our Favorite Swany Mittens
Let's take a look at our favorite mitten styles to keep your kids warm this winter.

Zap: For the tots, we love the the Zap toddler mitt ($26). We had this pair on two ski trips last year and they never came off. With velcro and hidden zipper that have a nice snug fit. It has an EZ-on zipper with snow cover and a pull loop and comes in nine cool colors.
X-Change Jr: This comes in five sizes and a ton of awesome color combos to go with just about every jacket out there. Thanks to the "triplex" insulation system, these gloves stay mighty toasty. Featuring a waterproof/breathable insert, and quick release strap. This design also allows you to pop in a hand warmer in the outer pocket. Be sure to label them, these cost $70 for the pair.
Zippy: This extra-long design is made to keep the snow out and the warmth in. The Zippy Toddler Mitt ($31) is ideal for kids who play hard. We gave these to our 5 year old. No snow made its way to her warm wrist. The microfiber palm has a "DuraGri" so she could grab onto her sled, skis or other winter equipment. The only tricky part? These have to be pulled on with help and before the snow suit or coat goes on.
Ollie Jr. Mitt: This mitten is the bargain. At $36, it offers the durability I expect from Swany, without being too pricey. It's also great for teens and tweens who want access to their phones. It comes with a Dri-Vent waterproof insert and is extremely breathable.
Ready to get your kiddos better gear this winter? Shop Swany kids' gloves here: www.swanyamerica.com
MORE SKI FEATURES FROM MOMTRENDS
PIN IT!
Use Pinterest to save your favorite family travel features. Be sure to follow our Ski Moms Pinterest Board.
Momtrends was not paid for this review. We did get mittens and gloves to test.