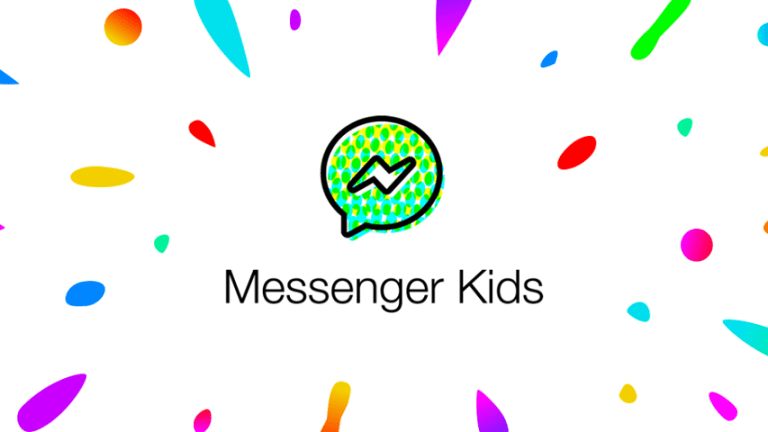 Facebook Launches Messenger Kids
The Jury is Out on This New Family App
Last week I got an invite from the powers that be at Facebook to come preview a new app. I'm going to tell it like it is, as a woman who makes her living from social media, you pretty much have to jump through hoops when Facebook says jump.
They control about 10-15% of all incoming traffic to Momtrends and they make the rules.
When I learned about the launch of Messenger Kids, I went in skeptical. I don't really have a warm, fuzzy feeling for the brand. Trust, is not a noun I associate with them.
And they want me to get my kids on board...more about me in a minute, first the app.
Who is this new app for?
Kids 7-11. Messenger Kids aims to create a safe space for grade school kids to video chat and message with heavy parental oversight. 
Messenger Kids is an app for your child's tablet (FB says most kids have a tablet by age 7). In a perfect world, kids will use this app to chat with grandparents, send funny messages to mom and dad, and have a safe way to message with classmates and buddies.
Facebook succeeded in making it 100% fun. The editing tools are definitely kid-friendly. They can doodle away (just like Instagram Stories and Snapchat) and have live chats on a secure network.
An adult is supposed to set up the account, and FB has put up quite a few security measures to keep creeps out of the equation. Kids can only interact with parent-approved contacts and parents get alerts when kids use the app.
Facebook says, "Parents are in full control of who their child interacts with on Messenger Kids."
And note: This will not create a Facebook account for your child or give them access to your Facebook account. It's a child-friendly communication app.
What do I think?
Begin rant: As a small independent publisher I've been pushed around by Facebook over the years. In ten years, we've amassed 13,000 fans/followers to only regularly get 200-300 views per post. You can follow us here https://www.facebook.com/Momtrends but you'll likely never see anything unless I pay to promote content. What does this have to do with kids safely using the app?
My personal experience is that Facebook builds something and then manipulates the experience. For example, I don't see all my friends' posts in real time, I see what FB wants me to see. This worries me when it comes to getting my kids online. 
While I do think the team that presented to us are loving parents, out to do well for children, I want to withhold my endorsement. Right now I see this as a blatant way to get kids indoctrinated into the FB culture.
I see a future where parents have to buy a "premium" version to keep ads off the app or get "full access" to grandparents.
What are my options if I don't use Messenger Kids?
Currently kids can use Facetime on the iOS system and text messaging to get notes to parents via video and text. Both work with wifi and a tablet. Simple photo editing software can add glasses and other art to photos they take.
Who Will it Work For?
If you are a die-hard FB messenger user who trusts the brand, you'll love this. It is an easy way to set up fun communications with your kids.

Who It Won't Work For?
1. Parents not currently on FB. Mr. Momtrends is not on FB nor are the girls' uncle or grandfather. The folks they would want to chat with aren't an option (we use FaceTime).
2.Parents who don't want to add new "friends" to their already crowded FB contacts.
3. Parents who feel kids get too much screen time already. As we struggle to carve out family time, I'm reticent to add another app to our already data-filled life.
4. Parents who fear FB will use this for a data mining tool.
Ready to Sign Up?
Download the Messenger Kids app on your child's iPad, iPod touch, or iPhone from the App Store.
Authenticate your child's device using your own Facebook username and password.
Finish the setup process by creating an account for your child, where all you'll need to do is provide their name. Then the device can be handed over to the child so they can start chatting with the family and friends you approve.
To add people to your child's approved contact list, go to the Messenger Kids parental controls panel in your main Facebook app. To get there, click on "More" on the bottom right corner in your main Facebook app, and click "Messenger Kids" in the Explore section.
Messenger Kids will be available in the App Store for iPad, iPod touch and iPhone devices right now. I'm told it will be coming to Amazon App Store and Google Play Store in the coming months. To learn more visit bit.ly/MessengerKids and for more info, visit messengerkids.com.
Let me know your thoughts on the latest from Facebook.
This (clearly) is not a sponsored post.