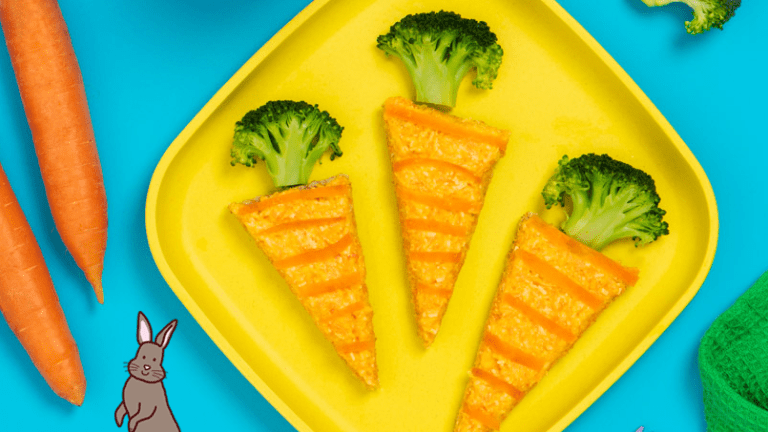 Publish date:
Interview with Founder of Ella's Kitchen
A food brand for tiny tummies focused on using only the best quality ingredients
As parents we can make the best possible choices for our kids. When they start to eat, this means providing them with healthy options such as organic snacks from Ella's Kitchen. To learn more about this unique company, we chatted with founder Paul Lindley who was involved with changing the baby food category with the creation of the pouch. He created Ella's because he passionately believed that his daughter (Ella) and her generation should have the opportunity to eat better food while also discovering that healthy eating can be fun, tasty and cool. 
Related: 10 best wooden play kitchens for kids
Check out more insight in our interview to how the company got started, the various flavors, and its mission.
Momtrends: How did the idea for Ella's Kitchen come about?
Paul Lindley: The idea came from my personal experience of trying to encourage my daughter, Ella to eat more good foods through fun and play when she was a toddler. I used fun to de-stress feeding time for Ella and me – and it worked! The idea for Ella's Kitchen came to me as I imagined all parents - just like myself and my wife could have a better mealtime experience if little one's were engaged and helped to enjoy healthier foods through play.
Momtrends: How do you decide on the different flavor combinations?
Paul Lindley: We ensure all Ella's Kitchen flavors are as good as homemade. Our complex ingredients provide baby with lots of different real food flavors, helping them expand their palate from a very early age. We don't add water or concentrates so as not to dilute the big tastes babies experience and to ensure baby gets used to real natural foods from their first mouthfuls.
Momtrends: What are some of the newest innovations from Ella's Kitchen?
Paul: Ella's Kitchen revolutionized the baby food category, we were the first to introduce squeezable pouches for baby food 8 years ago. Our line ranges from baby's first taste of cereal to first foods, staged foods, snacks and meals for toddlers. We even created a cookbook, called The Red One to encourage children to get involved in the kitchen and understand healthy ingredients from a young age. I believe that the more children are part of the cooking process, and engage with the ingredients in a fun way, the more likely they are to eat them.
Momtrends: What parents should do to reduce waste after the eat a pouch?
Paul: We always encourage parents to recycle their pouch to help reduce waste. Ella's Kitchen has partnered with TerraCycle to create the Baby Food Pouch Brigade, a free recycling program for baby food pouches and caps. Parents can find out more about how to recycle with Terracycle at ellaskitchen.com
Momtrends: What is the Ella's Kitchen mission?
Paul: I started Ella's in an effort to create good food that is fun, healthy and handy. I set out to help families create good little eaters, establishing healthy eating habits that last a lifetime. We understand baby's tastebuds and want them to have the full experience of big tastes early on, as they begin what we call, their tiny taste bud journey.
MOMTRENDS PICKS FOR NEW PARENTS
PIN IT!
Don't forget to save your fave baby gear and ideas on Pinterest and follow along with our Gear for baby and kid board!
Momtrends was not paid for this post.