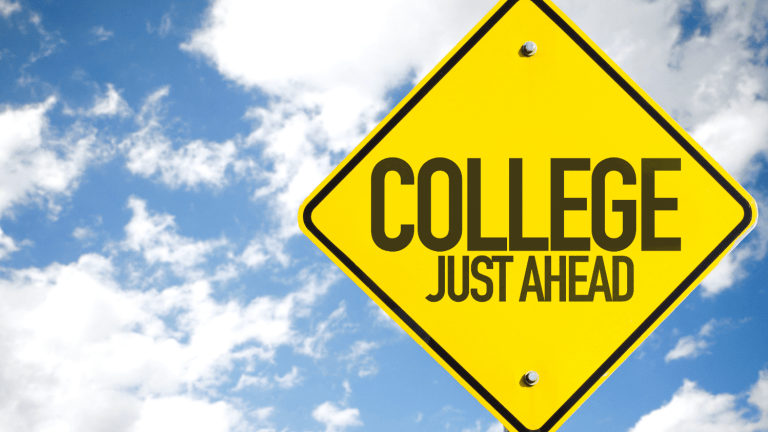 Publish date:
Educating Your Kids About Sexual Assaults on Campus
Women ages 18-24 are at an elevated risk of sexual violence, educate your girls about safety.
Women ages 18-24 are at an elevated risk of sexual violence, educate your girls about safety.
For those parents sending your daughters and sons off to college, take a moment (please) to talk with them about sexual assault. The stats here are alarming, and it happens way more than you might realize. 
Related: How to save for college with less stress
Get Educated
Among undergraduate students, 23.1% of females and 5.4% of males experience rape or sexual assault through physical force, violence, or incapacitation. (statistics from www.rainn.org/statistics/campus-sexual-violence)
Now is the time to talk to your kids. The same article stated that more than 50% of college sexual assaults occur in either August, September, October, or November. Back to school, means the risks go up.
Ten Tips to Stay Safer On College Campuses
These tips are a combination of research from www.womenshealth.gov and other resources. Know that by sharing these tips I am in no way normalizing violence. We need to keep our children safe and until there is a zero tolerance policy for assault, we have to arm our children with knowledge. 
Be Wary. College is often about meeting new people and making new friends, while keeping this in mind, also have boundaries. 
Have a buddy system. Go to parties or hangouts with friends. Arrive together, check in with each other, and leave together. Talk about your plans for the evening so that everyone knows what to expect. Have a code word for creepiness that is well known in your group.
Meet first dates or new people in a public place. Better yet, bring a friend and make them stick with you until you feel comfortable.
Listen to your instincts or "gut feelings." Most women who are sexually assaulted know the person who assaults them. If you find yourself alone with someone you don't trust, leave. If you feel uncomfortable in any situation for any reason, leave. You are the only person who gets to say whether you feel safe. DO NOT take disrespectful lewd behavior as a joke. It is a major red flag, get out.
Be aware of your alcohol or drug intake. Research shows that about half of sexual assault victims had been drinking when the attack happened. Drinking alcohol does not make the attack your fault, but using alcohol and drugs can lead to being unaware of what is happening around you or to you.
Keep control of your own drink. Get in the habit of bringing your own covered cup when you go out. If you can't bring one with to a bar/party, ask the bartender for a lid once you get there. Keep a very close eye on your drink, even if it's in your hand. With no lid it's too easy to dump something in.
Get help right away if you feel drunk and haven't drunk any alcohol or if the effects of alcohol feel stronger than usual. This can happen if someone put a date rape drug into your drink. Date rape drugs have no smell or taste and can cause you to pass out and not remember what happened. If a girl suspects someone has put something in her drink tell her to quickly find a person she knows and tell them specifically "Someone has drugged me." (Not, "I feel bad") if she can't find a friend, tell her to tell a bartender or server. Or another woman. No matter what, tell her not to walk away from a friend or the group if she feels weird. 
Be aware of your surroundings. Especially if walking alone, avoid talking on your phone or listening to music with headphones. Know where you are as you move around the campus. At night, stay in lighted areas, or ask a friend or campus security to go with you.
Know your resources. You need to know where you can get help if you need it. Know where the campus sexual assault center, the campus police, and the campus health center are. Find the campus emergency phones and put the campus security number into your cellphone.
Have a plan to get home. If you are going to use a ride sharing app, make sure your phone is charged. Consider keeping a credit card or cash as a backup for a taxi.
In Case of An Attack

If anything does happen, SCREAM. SCREAM some more. Be as loud as possible, fight back and do not allow someone to get you into a vehicle — even if they have a weapon. [Statistically, she will have a higher chance of living if she doesn't get into the car].

Five Tips To For a Girl's First Leg Shave
Do you remember your first time shaving? Mine wasn't pretty. I snuck my dad's razor and shaved my legs dry. It wasn't pretty. Get your daughter ready for this rite of passage with the right tools and a quick education. We've got five tips to help you navigate your daughter's ...read more
Why You Should Add Wild Blueberries to Your Diet
Do your New Year's goals involve healthier eating? Adding more fruits and vegetables to your diet? Or even adding tasty new recipes to your repertoire? We've got five reasons for you to add wild blueberries to your diet. Our friends from the Wild Blueberry Association have ...read more
Why Moms are Loving This Blueberry Couscous Salad
It's blueberry picking time. And while most blueberry recipes revolve around baked goods, we've got something different to share. First, a few sentences singing the praises of this lovely fruit. Blueberries are high in antioxidants, improve memory function and reduce the effects ...read more
For assault survivors, it's important to report right away. Get medical attention and report the crime. Health practitioners can collect samples to confirm the identity of predators. In fact, many facilities only allow 72-96 hours for collecting forensic evidence. Healthcare facilities also offer screening for STIs or medicine that can prevent HIV. Medical practitioners can also help drugged victims.
Students who experience sexual violence outside of rape should still seek medical assistance. Responses to sexual violence include suicide and severe anxiety.
Knowing How to Report an Assault
More than 90% of sexual assault victims on college campuses do not report the assault. If the worst happens tell her to report it immediately, do not change clothes, do not shower, don't wash hands. 
The National Sexual Assault Hotline can be a resource. Call 1-800-656-HOPE to speak with a counselor over the phone immediately.
By law, colleges and universities that receive Title IX funding must respond to reports of sexual violence immediately. If schools do not follow through, students can take legal action. While taking legal action requires the victim to come forward and expose their experience to other stakeholders, it also creates awareness for other students and holds the predator accountable.
Many young women are too ashamed to report or afraid of the stigma. Remind your girls that rape is never the victim's fault, no mater what she was wearing, what she did, or what she drank — no one has the right to rape her.
Please share this with your girls and friends so we can all have a safe school year. And for the boy moms, have them read this too. Assaults happen (though less frequently) to young men too.
More Help Getting Ready for College
PIN IT!
Use Pinterest to save your favorite recipes. Be sure to follow our Moms' guide to college board for more tips.
Momtrends was not paid for this post.