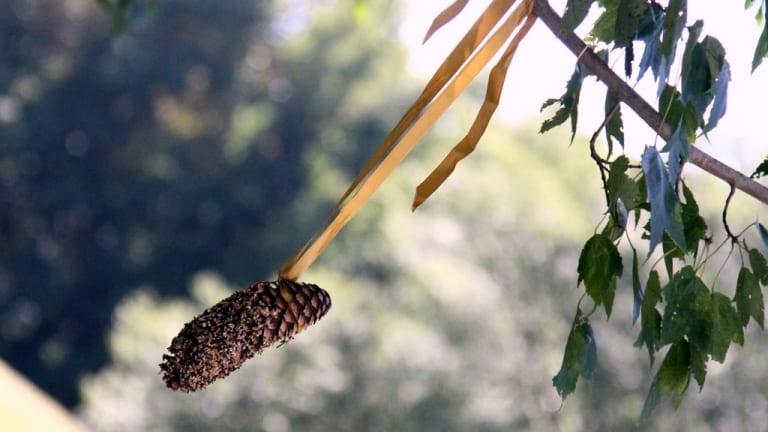 Publish date:
Easy Winter Boredom Busters for Kids
Keep the kids busy with these fun and easy activities...
Keep the kids busy with these fun and easy activities...
Does anyone else feel like this has been one looooong holiday break? Thanks to Christmas falling on the day that it did, our kids don't go back to school for another week. I also know we aren't the only ones in the same boat. So, now seems like a good time to share some easy winter boredom busters for kids, wouldn't you agree? And although their vacation will be over next week, we have a few more months of winter ahead. That most likely means more inside time than our little cherubs would like.
So here's the deal on boredom busters...
You have to keep the busy, plain and simple! When cabin fever sets in, the only thing that can save your family's sanity is making sure that those little ones don't have a free moment to whine. Bwah! If you have some fun tricks, a.k.a. boredom busters, up your sleeve, everyone will be happier, including mama! 
And that is just what I have here for you today...a few new ideas, like our super cool snowflake experiment (don't miss that one) to add to your go-to boredom busters list...
1. Pine cone bird feeder...Sure, it may be too cold for extended outdoor playtime, but giving your kids the materials to make a simple pine cone bird feeder for your feathered friends, will keep them busy while they're inside and also get them outside for a moment or two. Hey, every little bit of fresh air helps!

Amazing Breastfeeding Accessories for Mom
As a breastfeeding mama I'm always on the lookout for stylish and functional accessories. Chewbeads and NuRoo offer moms products that pull double duty! Add an extra layer of style while also keeping it functional with Chewbeads necklaces and NuRoo nursing scarves. Both of ...read more
Gender Neutral Nursery Color Schemes
Your family is about to bring a new person into the world, and you want to share a bright, open and welcoming world with your little one. Leave the stereotypes and generalizations behind and let your child enjoy a warm, loving nursery decorated thoughtfully by you and your ...read more
Create a Farm Themed Gender Neutral Nursery
The farmhouse chic trend is taking over nursery design and we couldn't be more thrilled. I'm over the overtly showy rooms filled with glitz and glam. This return to sweetness and simplicity feels just right. One of our favorite homewares shop, West Elm, has created the ultimate ...read more
2. Get organized...Now is a great time to get your kids' play area organized for the new year. And why not get them involved in the process? Sunny Sweet Days shared some awesome tips for taming playroom messes and if you engage the kids now, they just might be more likely to tidy up on their own! New year goals...Am I right?!
3. Weird science...If it's too cold to go outside and actually play with real snowflakes, you can do the next best thing and grow crystal snowflakes right in your kitchen. This easy "recipe" takes but a few, safe household ingredients to whip up and you'll have your own indoor winter wonderland in no time!
So, there you have it...Three fun and easy boredom busters to help you get through holiday break and the rest of winter!
We were not paid for this post.