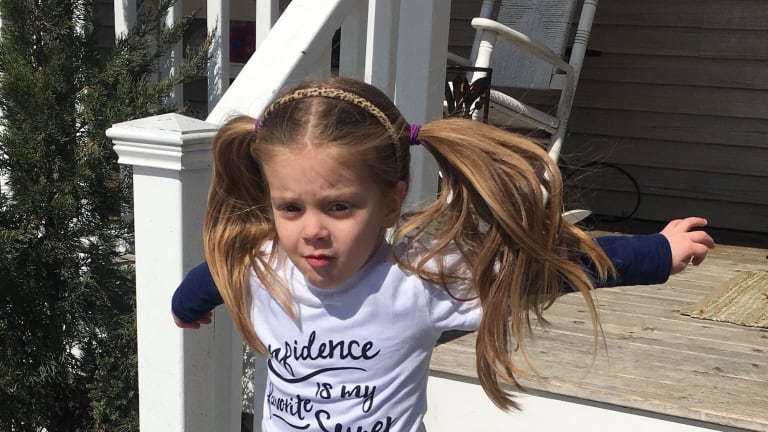 3 Easy Tips to Build Confidence
Boost your kiddos up with these easy tips
Raising a confident child is one of the best gifts you can give them. Confidence enables your child to see their dreams as a reality, stick up for their beliefs and encourages them to surround themselves with people that build them up and support them. Confident children are far less likely to be bullied, have an easier time making friends, and tend to take the path that suits them best rather than "go with the crowd".  We are sharing 3 easy tips that will help you to build confidence in your children.
Sally Kuhlman at Beyond Differences gave me a few tips for building confidence in children. Sally Kuhlman of Beyond Differences has over 20 years of leadership and communications expertise. Sally majored in Social Ecology at UC Irvine and studied Project Management at UC Berkeley. Beyond Differences is an organization dedicated to inspiring students to end social isolation. 
"We find that when students get involved in helping others, particularly peers, it provides a huge boost in self-confidence," says Sally Kuhlman, director of national programs at Beyond Differences, a nonprofit dedicated to ending social isolation in middle school and creating a culture of belonging for everyone. 

"It's important for students to learn that we all have things in common even though we come from diverse cultures, religions and backgrounds. This helps children and teens realize that they are more alike than different. That connection, in itself, can elevate them and build their confidence," adds Kuhlman. 
Sheri Louis, regional director of Student Programs, for Beyond Differences, adds in the final tip. "We train our student leaders to do public speaking at schools and community events. We've found that honing public speaking skills helps students present information about inclusion to their peers and enhances their ability to talk to people face-to-face, which boosts their self-confidence."
KIDBOX, a pioneering kids' style box with a social mission to clothe 1 million children in need, and To The Market (TTM), a company that connects businesses and consumers to ethically made, sustainable products, have partnered to create a one of kind, limited-edition toddler t-shirt featuring a positive message of empowerment for young girls: "Confidence Is My Favorite Super Power." The line was envisioned by the female CEOs of KIDBOX and TTM, respectively Miki Berardelli and Jane Mosbacher Morris. 
Each t-shirt was designed in New York and made in India by women in vulnerable communities, each of which are paid a fair wage, given the opportunity for upward mobility, childcare and access to healthcare. In order to become more environmentally-friendly, these women are committed to re-using fabric scraps, consolidating shipments and using organic materials.
This is not a sponsored post. A sample Kidbox was received. Thank you to Sally Kuhlman of Beyond Differences for her expertise.