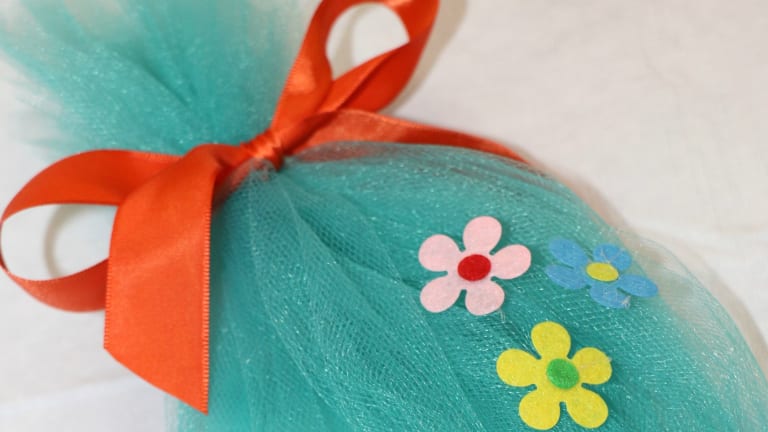 Publish date:
Celebrating Trolls: The Beat Goes On with a DIY Trolls Headband
Learn how to make your own trolls wig...
Do you know someone who would love to rock a DIY Trolls headband? I sure do...Once in a while your entire family falls in love with a movie. That's what happened with my people and Trolls. The colors, the music, the TROLLS. We loved it all from the first time we watched that flick. There have obviously been multiple views since that first one. Bwah! In fact, we've been known to have our own Trolls led dance parties around here. So, when we heard that Dreamworks was releasing a new show called, wait for it, Trolls: The Beat Goes On, you KNOW we were pumped!
In fact, Team Momtrends had the opportunity to attend a DreamWorks event celebrating Trolls: The Beat Goes On and we had an absolute blast! From a behind the scenes tour, to a meet and greet with the actors behind the voices, the fun didn't end. We even got to see how their storyboarding is done using 2D animation, which is not done by many shows and really helps Trolls: The Beat Goes On to stand out. It's more expensive, but the outcome is well worth it (think subtle details like shadowing and hair). And did I mention that we got to do our own voice-overs? We went for Poppy! AND did I mention there were treats? Lots and lots of Trolls approved treats. Haha!
Easy DIY Trolls Headband
So, needless to say, we came back fully inspired to, not only, watch the show, but have some fun in anticipation of watching it. Enter this easy DIY Trolls headband. And when I say easy, I'm completely serious.
Materials:
12 strips of 22 inch pieces of tulle
plain headband
3 felt flowers
1 12 inch piece of ribbon
rubberband
hot glue gun
Directions:
Take a piece of tulle and fold it in half. Lay the headband on top of it and, starting in the middle, pull the open ends through the loop at the top. Continue on until you've looped all the pieces of tulle to make your Trolls hair.
Next, grab the top of the "hair" and tie it off with a rubberband. Then, all you have to do to finish your DIY trolls headband is to add a bow to the top and hot glue the flowers on.
See? I told you it was easy peasy...and I guarantee you'll have one happy kiddo on your hands when you're done! Isn't this cute Trolls hair cute inspiration enough to get you EXCITED about Trolls: The Beat Goes On?! I knew it would be! You can watch it for yourself on Netflix starting January 19th! And even if the DIY thing isn't your family's thing, a little play time with the adorable Trolls collectibles and play sets that are out right now should do the trick! 
We promise that Trolls: The Beat Goes On is going to be on your family's must watch TV list in no time!
We were not paid for this post. We did receive samples and accommodations were provided for the event. All opinions are our own.