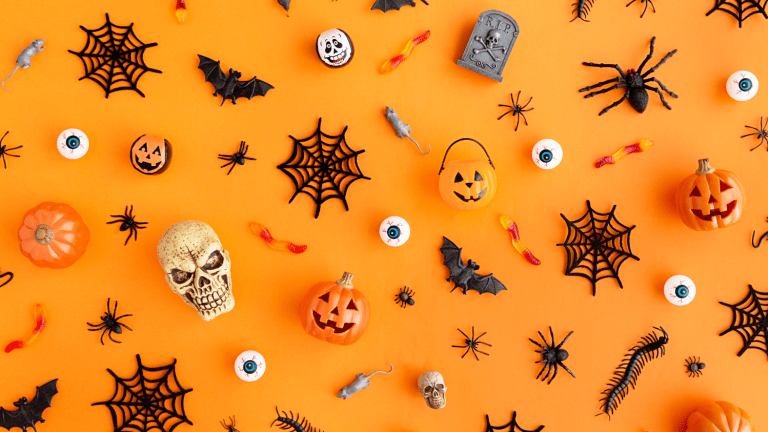 DIY Minions Family Costume
Are your kids obsessed with the Minions? Get ready to craft these colorful  Minion shirts for a family costume.
I'm a big fan of Halloween. I adore dressing up and playing pretend, and Halloween gives me a reason to let my inner child out. While I've always loved the idea of having matching family costumes my children always choose their costumes early, think July. They are so enthusiastic about their choices, I'd hate to take that away from them. So, we never wear family costumes. 
Related: Easy DIY Halloween costumes
But, our elementary school hosts a Mudventure fundraiser every year and they encourage families to dress up as characters or teams. The best dressed team wins a prize. Last year, we kept it simple with matching shirts and rainbow accessories. We came in second place. This year, they kids have been obsessed with the Minions and suggested it. And suddenly, my free time was dedicated to creating Minion shirts for our Minions family costume.
DIY Minions Family Costume
Shirts. The Minions wear overalls. While that would be cute, I knew I would probably have trouble finding overalls for the whole family (on a budget) and fast. Instead, I picked up a few yellow shirts from Michaels and some blue fabric. First, lay your shirt out on a large surface. Next, use a large piece of tissue paper and lay it on top. Using a pencil I drew an outline of "overalls" on the tissue paper and cut it out. Then I pinned my tissue paper pattern on the blue fabric and cut it out. Last, I stitched on our "overalls" with big stitches in white thread. I even stitched a pocket on the front with some scrap fabric. **Another option would be to use blue fabric paint and paint on your overalls. Whichever is more your style and meets your crafting level.
"Banana" Yellow. Cover your face in yellow face paint. Let this dry before you add your goggles. Be prepared for fits of giggles from the kids!
Goggles. Of course you need the signature Minion goggles. They are one-size-fits-all so they look a little silly on my me and my husband. But hey, we were the Minions so we just embraced the Minions Family Costume.

And, in case you were wondering, YES, we won first place in the costume contest! Winning!
For more DIY family costume ideas check out our Incredibles Family Costume Idea from a few years ago.
WANT MORE HALLOWEEN FROM MOMTRENDS?
PIN IT!
Be sure to follow Momtrends on Pinterest and for more spooky inspiration follow our Halloween and Thanksgiving Boards here. 
This is not a sponsored post.