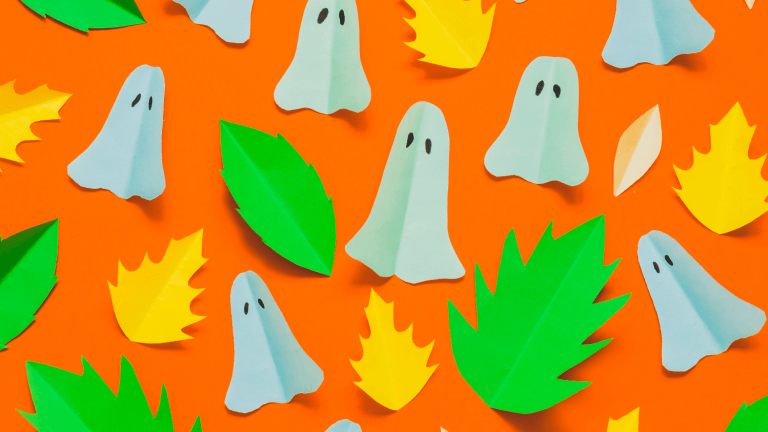 Delicious Healthy Candy Swaps This Halloween
Below are simple and delicious ways families can cut the sugar out of their Halloween treats this year while keeping it festive
Did you know there are almost seven teaspoons of sugar are in one Snickers candy bar?! And you can expect to get 28 empty calories in one piece of traditional Halloween treat: candy corn. And who can't eat just one?!
Related: Tips for a healthier Halloween
Seems like finding healthy swaps are not a bad idea! Below are simple and delicious ways families can cut the sugar out of their Halloween treats this year while keeping it festive! If you have time on your hands these easy DIY recipe from Valerie's Just Baked Goods is great for getting the kids involved while keeping treats yummy with less sugar.
Witch's Healthy Poison Apple
What you will need:
Apples (2 apples)
Sticks
Semi-Sweet Chocolate Chips (6oz or half a bag of chocolate chips)
Chopped Nuts
Directions 
Insert sticks into apples until apple is secure
Melt chocolate until smooth
Cover the apple with melted chocolate until covered
Turn the apple while covering with chocolate chips or crushed nuts

Put apple on wax paper, sticky side up, until chocolate hardens (About an hour)
I whipped up the recipe below last year and is now a household favorite! Take a look at my revamped chocolate bar recipe below.
Chocolate & Peanut Butter Crunch
What you will need:
½ cup coconut oil, slightly melted
½ cup of cocoa powder
½ cup of natural peanut butter
¼ cup maple syrup
½ tsp vanilla extract
½ cup of sprouted brown rice cacao crisps
½ cup of grounded 7-grain Wasa cracker bread (one cracker)
Handful of chia seeds
¼ cup of 60% cacao bittersweet chocolate chips (melted)
Directions
In a large mixing bowl mix add all the ingredients and blend
Using a baking loaf pan, line the pan with wax or parchment paper
Spread the mixed contents inside smoothing it out evenly
Drizzle melted chocolate on top (optional)
Top with a handful of chia seeds
Freeze for 10 minutes
Feel Good Candy Options
No time to bake? Try scooping the healthy swaps suggested below to keep both your family and trick treaters feeling good about their candy options.
YumEarth Organic Pops Who doesn't love a good old-fashioned lollipop? YumEarth Organic Pops are made from organic cane sugar, organic brown rice syrup, citric acid and other natural flavors. Amborella Organics also makes a delicious lollipop that might appeal to the older trick or treater with hints of roses, sage, rosemary, lavender, lemongrass, thyme, hibiscus and marigold. Each stick is biodegradable and made from recycled paper in the soil to simultaneously decompose and grow. If pops aren't your thing you can opt for other yum treats like Organic Candy Corn or the Halloween Variety Pack also from YumEarth.
MORE HALLOWEEN FUN FROM MOMTRENDS
PIN IT!
Need more ideas on what to do with the kids? Be sure to follow our Activities to Do with the Kids board on Pinterest here.
This is not a sponsored post.