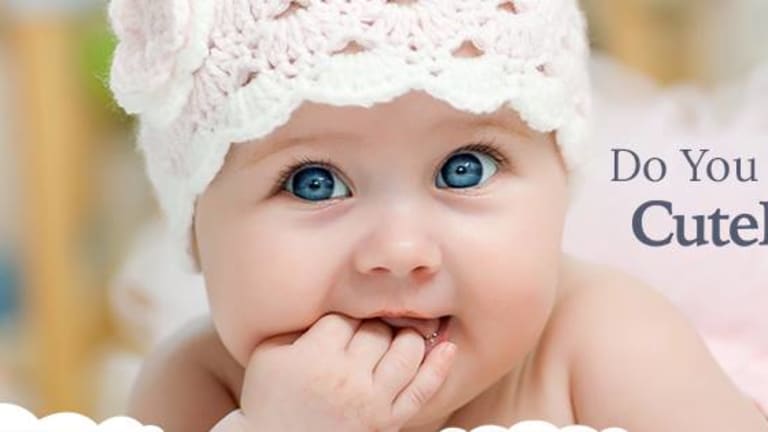 With all the extra family togetherness, it's likely you've had time to take some adorable photos of your kids. Sure, we are at times stretched thin, but we are also getting more time than ever to observe our kids doing all the quirky and cool things that make them so special to us. This Cute Kid Photo Contest is a fun way to show off your kiddos and win some cool prizes. 
Start by heading to The Cute Kid here to get all the details.
How the Cute Kid Contests Work
Really, you've already done the hard part, that's coming up with the cute kid. Now that you've made an amazing kiddo, why not have some fun. It's easy to participate in the contest.
You don't need to hire a professional photographer, it can be any candid moment of your kid's life, captured on your mobile phone too.
Capture adorable photos of your children doing what they do best...being cute!
Kids need to be 12 and under.
Pick the category for your photos.
A new gallery begins the first day of the month. 
How Winners are Selected
Photos will be judged on appearance, charisma, expression and image concept. TheCuteKid.com has different categories for you. Look out for Special Galleries to share photos on different themes to win cash prizes .Once you are done, check out the other entries and get ready for the big announcements. 
The goal is to help kids enter the modeling and talent profession safely via our industry contacts. The Cute Kid is voted by the industry professionals but the People's Choice Contest is where your friends and family can vote too!

Five Tips for the Perfect Pumpkin Patch Visit
It's that time of the year again...pumpkin patch time! While I love a nice Pumpkin Spice Latte as much as the next fall lovin' girl...for me, the season is all about spending time with my family...and hopefully that time is spent outside as much as possible. If you're headed out ...read more
Perfect for Fall Pumpkin Spice Dirt Bomb Recipe
Get your pumpkin spice fix with this tasty dirt bomb recipe. Unlike fried donuts, this recipe is a little lighter and, since no hot oil is involved, a lot less messy. These dirt bombs, or baked donuts, are irresistible cakey muffins that are spiked with nutmeg and ginger, and ...read more
Save Money at a Ski Swap
Are the slopes in your future? If you want to save money on ski gear, consider a ski swap. A swap is a great way to buy and sell used equipment. Most swaps consist of a variety of gear, from brand new to used skis and snowboards to skis; from poles to boots to bindings and ...read more
Cute Kids Prizes
Each month winners are announced. 4 monthly category winners each win $500 and the overall monthly winner receives $1000 in the Cute Kid Contest. At the end of the year, one winner Win is awarded a $25,000 college tuition fund.
A new gallery begins the first day of the month. Upload a photo, or two, or three! Share with family and friends daily to get votes! The photo with the most votes at the end of the month wins the $300 Grand Prize! 4 Runners-Up are selected at random to receive $50 each!
Head to The Cute Kid here to enter your photos.
Momtrends Cute Kids Giveaway
I can't wait to see all The Cute Kid entries from the Momtrends community. In addition to the prizes, we have a special Momtrends giveaway. One lucky mom is going to get a free 16 x20 photo canvas of her cute kid. Enter on our Rafflecopter form below.
Get prints of your Cute Kid
In addition to the monthly contests, The Cute Kid is also a terrific place to get prints for your family to enjoy. 
This is a sponsored post.