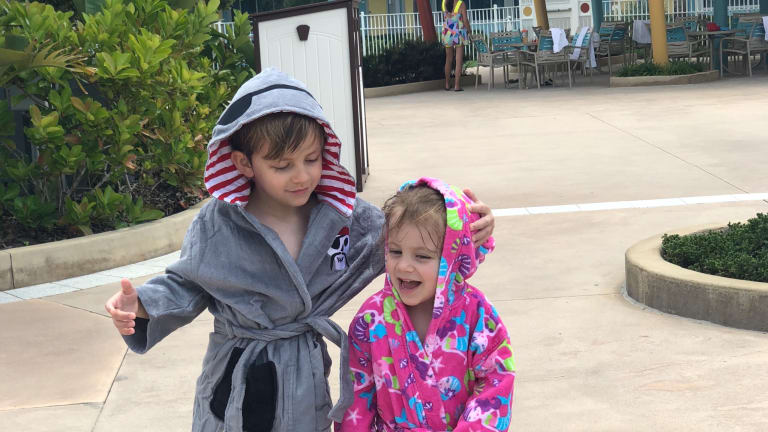 Cool at the Pool: The Best Summer Robes for Kiddos
You know what's funny about little kids? They don't feel the cold. The water temperature could be 50-degrees; when they're swimming around in a pool, they couldn't care less--purple lips and all.
Of course, once they climb out and their little bodies are exposed to the air, it's a totally different story. Let the whining and crying and chattering teeth begin! 
Naturally, I snuggle them up in oversized towels. Still, they're miserable once they have to emerge from their cotton cocoons. But I recently had the "brilliant" idea to bring their robes with me to the pool, and the complaining was miraculously cut in half. With ample coverage and sleeves they were instantly cozier and warmer. 
That's when I decided to put their regular robes back in the bathroom, and get new ones just for he pool, beach, and water park. It's a must-have in my summer mom bag now, and I couldn't recommend more. In fact, I've rounded up a few fun and functional pool robes to keep kiddos cozy wherever your summer plans may take you.
1. Dreamowl Dinosaur Robe, $30 / 2. Nautica Pirate Robe, $16/ 3. Kidorable Mermaid Hodded Towel, $35/ 4. Belifecos Unicorn Robe, $20
This is not a sponsored post. It contains affiliate links.