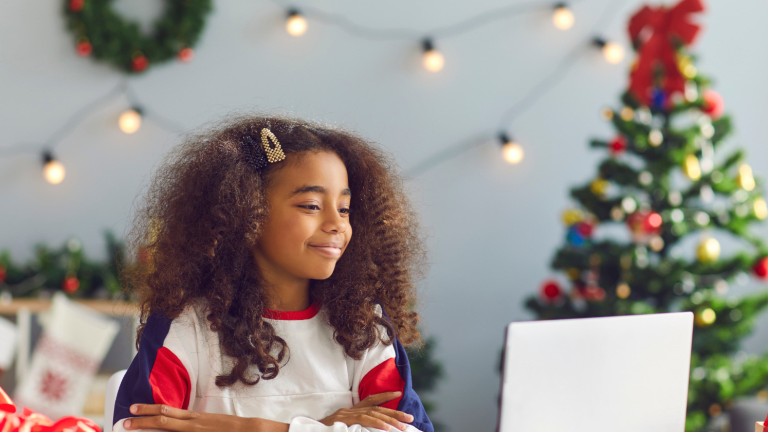 Modern Classics Christmas Movie Round Up
There are Christmas movies that I would call "new classics" that should be added to your holiday viewing list.
Get ready to Netflix--we've got our Christmas Movie List. One of the best things about the holiday season is sitting on the couch with the family and watching Christmas movies.
Related: Holiday movie night free printable movie trivia cards
Besides the original classics such as The Bishop's Wife (ah, Cary Grant) White Christmas, Miracle on 34th Street and It's A Wonderful Life there are movies that I would call "new classics" that should be added to your viewing list.
Modern Classics Christmas Movie Round Up
Christmas Vacation: We think comedy has its place at Christmas. In my family, every Christmas Eve we pop in Christmas Vacation and prepare to giggle. Everyone we know has a crazy relative (or two) making this movie something you can relate to in one way for another.
Elf: Another one that has made it's out way into our hearts, is Elf. Not only does a very tall, very silly Will Ferrell do a great job but it has a great message at the end and really bring everyone together. Bob Newhart's cameo also warms our heart.
The Santa Clause: The Santa ClausE (the original) starring Tim Allen has made the list as well. Appealing to a variety of ages, this movie has stood the test of time. Once again, it has a great message through out all the movies.
Love Actually: When it comes to rom-com you can't beat Love Actually. This 2003 film has so many A-list actors in it I can't even name them all. But let's start and end with Hugh Grant.
Klaus: This new animated movie came out in from 2019. It was Netflix's first animated film and was written and directed by Sergio Pablos. Klaus is a twist on the Santa story with dreamy visuals and unexpected twists.
Little Women: Greta Gerwig's 2019 remake of the classic is tied with the 1994 one. I adore the latest version with the strong feminist sentiment, but Christian Bale is forever my Teddy Lawrence.  

And of course you can't have Christmas without Charlie Brown. This 1965 Charles M. Shultz classic is a can't miss--even if your kids are grown. It's bound to be a white Christmas with this classic!

Whether it's a tear-jerker or a good laugh, with our list you'll definitely find what you are looking for this holiday. Happy viewing everyone!
MORE HOLIDAYS FROM MOMTRENDS
PIN IT!
Use Pinterest to save your favorite gift ideas. Be sure to follow our Holiday Recipes and Crafts board here.
Momtrends was not paid for this post.