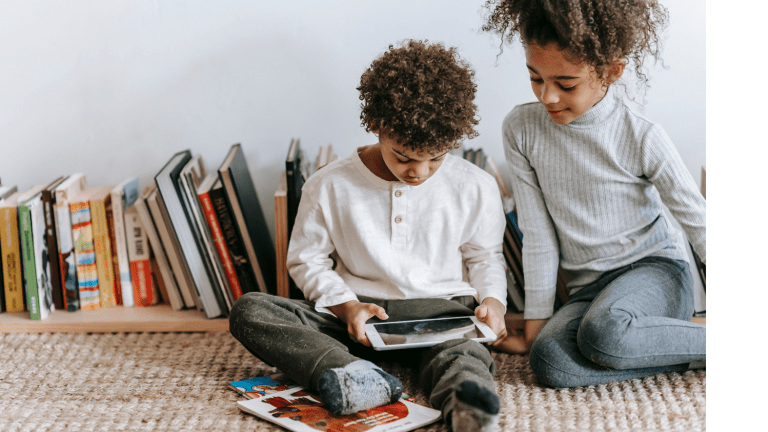 Children's Books for Martin Luther King, Jr. Day
We invite all families to take some time to revisit history with books and stories about Dr. King during January.
We've updated our original MLK, Jr. children's book roundup with the latest and greatest kid-lit picks. Sit down with the kids today, and read one of these books, and open up a chapter on a meaningful and, hopefully, ongoing conversation about one of the most important and most commendable figures in our nation's history. 
Martin Luther King Jr. was an American Baptist minister and activist who became the most visible spokesman and leader in the American civil rights movement from 1955 until his assassination in 1968. He was born on January 15, 1929, in Atlanta. To honor his life and service to our country, President Ronald Reagan signed the MLK holiday into law in 1983. It was officially observed in all 50 states for the first time in 2000.
Dr. King advanced civil rights through his work as a speaker, leader and activist. He was assassinated on April 4, 1968 in Memphis, Tennessee. We invite all families to take some time to revisit history during January. Share some photos from his life from https://kids.nationalgeographic.com/history/article/martin-luther-king-jr, watch a movie about his life, and read books that share his story. If we don't revisit the past, we are destined to repeat it. 
Related: How to support the Black community right now
As we celebrate Martin Luther King, Jr. Day and reflect on his impact on our country, it makes sense that we also read relevant books to our kids. Here are a list of some age-appropriate books for children to start a discussion about Martin Luther King, Jr and why we celebrate him.
Six Books to Help Remember Martin Luther King, Jr.
(please note, these links are Amazon affiliate links)
Martin's Big Words: The Life of Dr. Martin Luther King, Jr., by Doreen Rappaport, is a stunning picture-book biography of Martin Luther King, Jr. Dr. King's words are seamlessly integrated into the text in a way that inspires kids to want to know even more. The Caldecott Award winning book features art by acclaimed illustrator Bryan Collier.
My First Biography: Martin Luther King, Jr., by Marion Dane Bauer: The lyrical, bold text in this simple book will help even the youngest of readers understand the important of Dr. King's lifelong work.
Who Was Martin Luther King, Jr., by Bonnie Bader: Ideal for grade school aged children, this book tells the story of Dr. King in straightforward, moving language that refuses to sugarcoat the turmoil, controversy, and obstacles he was facing; and also includes 80 outstanding black and white illustrations.
A Picture Book of Martin Luther King, Jr., by David A Alder, is an illustrated, easy-to-read biography that explains Dr. King's life from his childhood through his assassination. Highlighting the major highs, lows, and injustices in his life, it grips kids with its well-written prose, inciting empathy and emotion along the journey.
The Story of Martin Luther King, Jr., by Johnny Ray Moore, is a board book featuring just 200 words, and, yet, it still manages to express the major moments of MLK, Jr.'s life, making it a great introductory lesson for toddlers.
My Daddy, Dr. Martin Luther King, Jr., by Martin Luther King III. Martin Luther King III was just one of four children mentioned in King's iconic, history-making "I have a Dream" speech. This sweet tribute and memoir provides personal insight into Dr. King's epic life.
This is not a sponsored post. It may contain affiliate links. All opinions are our own.