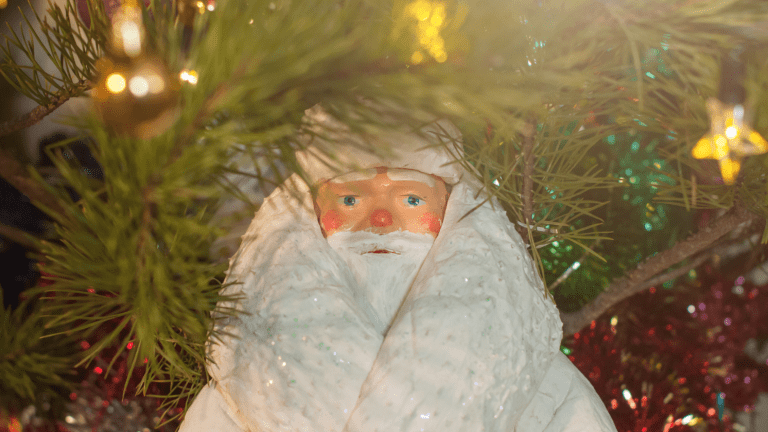 Celebrate With Kids: Christmas Traditions Around the World
Embrace global traditions this holiday as you enjoy reading through some Christmas traditions from around the world with your kids.
There are many different ways to celebrate Christmas around the world. While we know we won't be adopting all these traditions with our kids this year, it was interesting to learn about the different ways other cultures celebrate. I do plan on making mini mince pies during Christmas break though!
Related: Giftable Amaretto hot cocoa recipe
We hope you enjoy reading through some of these Christmas traditions around the world with your kids too!
Iceland Christmas
Christmas is known as Yule in Iceland. Icelandic kids don't celebrate Santa Claus. Instead they have Yule Lads. These mischievous little lads climb through kids' windows for the 13 days leading up to Christmas and leave either candy or a potato in their shoes depending on whether they've been naughty or nice. 
Fun Fact: Happy/Merry Christmas/Yule in Icelandic is 'Gleðileg jól'.
Christmas food: Hangikjöt with uppstúfur is traditionally served on Christmas Eve and still is, in many homes. It's basically smoked lamb, sometimes smoked using sheep dung, which is boiled like ham and eaten cold. 
Christmas in Japan
Christmas isn't celebrated by many people in Japan, but KFC does boast "Christmas Chicken." Christmas Eve is celebrated more like Valentine's Day in the US and couples go out for a romantic dinner. 
Fun Fact: In Japanese Happy/Merry Christmas is 'Meri Kurisumasu'.
Holiday cheer: Hot saké is traditionally a wintertime drink and it's rather difficult to get this tradition wrong.
Christmas in Germany
St. Nicholas Day is celebrated on December 6th. Children set out their shoes the night before and S. Nicholas brings candy and fruit to fill their shoes. Kids count down to Christmas in Germany with advent wreaths and calendars. The advent wreath includes four candles, with each candle being lit on the Sunday before Christmas. Christmas markets are set up in most cities where you can shop for little gifts and trinkets. Kinderpunch is a warm spiced fruit tea that children drink. Stollen is a popular fruit bread that is served for Christmas. 
Fun Fact: In German Happy/Merry Christmas is 'Frohe Weihnachten'.
United Kingdom Christmas
Christmas in the United Kingdom is very similar to US Christmas. Children call Santa "Father Christmas." Children in England often leave out mince pies for Father Christmas instead of milk and cookies. These pies are made with sweet dried fruit and baked into little pie crusts. They used to be made with meat though. Brits say "Happy Christmas" instead of "Merry Christmas.
Russian Christmas
Ded Moroz, or Father Frost is the one that brings presents to the children of Russia. He comes with a snow maiden. A popular story in Russia is the one of Babushka, a old woman who met the wiremen on their way to see Jesus. Christmas is normally celebrated on January 7th. 
Fun Fact: To say Merry Christmas in Russian it is "S rozhdyestvom Hristovym!," which means "Congratulations on the birth of Christ!"
Mexican Christmas
Christmas in Mexico is celebrated with tamales instead of turkey! Mexican children celebrate Los Posadas where the recreate the search for lodging that Mary and Joseph went through. The Poinsettia or "flor de Navidad," originated in Mexico. 
Fun Fact: To say Happy/Merry Christmas in Spanish is 'Feliz Navidad'. 
Favorite Global Christmas Books
Read more about Christmas traditions around the world with some of these great books we found.
Baboushka / Christmas Around the World / The Legend of the Poinsettia  / A Piñata in the Pine Tree / The Legend of the Icelandic Yule Lads / Lucia Morning in Sweden
MORE HOLIDAYS FROM MOMTRENDS
PIN IT!
Use Pinterest to save your favorite gift ideas. Be sure to follow our Holiday Recipes and Crafts board here.
This is not a sponsored post.