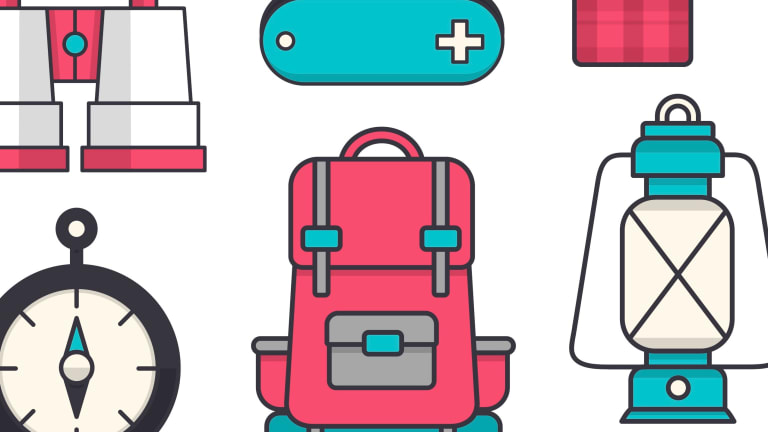 Camp Mom Summer Celebration
It's the final week of Camp Mom and we've got fun ideas to celebrate the last sweet weeks of summer.
The summer season is coming to an end and we've got one last week of Camp Mom activities to help you keep the kids entertained until they go back to school (online or in person). Let's savor these last sweet days of unscheduled time with our kids.
Related: Camp mom heads to the beach for summer fun
WHAT IS CAMP MOM?
What will you get every week? Each week you'll get eight activity ideas for your kids. You've got to sign up to be linked to all the resources from Camp Mom this summer. Sign up for your weekly email here.
Family Fun: Create Family Travel Albums
Did you take a road trip this summer? Or maybe you didn't take a trip this summer, but still have hoards of photos from summer's past sitting in digital files. Use these last weeks of summer to organize these photos into touchable and watchable memories. We have great ideas from scrapbooks to travel journals to spend time together enjoying trips past. Head here to get four creative ways to preserve your family travel memories. 
Move: Family Yoga Time
For online classes, we love Bulldog Yoga. These classes are perfectly suited to families with teens and tweens. The on-demand yoga classes vary in length and intensity. We've found some great beginner classes and love that there's a variety that are 30 minutes or less. Head to bulldogonline.com here. 
For younger kids, we've got a list of resources here. Even toddlers can tap into some zen. Check out the ABC's of Yoga for Kids --it comes as a book or set of 56 yoga cards. 
Learn: Start to Sew
During COVID my teens tried some embroidery. I found the kits on etsy, and it was a great week or two of success. We have some tips to get kids sewing and quilting here.
Create: Make a Flower Press
This week is all about savoring summer. Our friends at www.5minutesformom.com came up with a sweat flower press craft that will help your kids preserve all the prettiest parts of summer. Get all the directions here. If you want to jump right in, you can also buy a press to save the flowers you love here. 
Service: Get Back to School Supplies to Those in Need
My family is well aware of the economic crisis in the country. We've been volunteering at the food pantry and helping with gleaning of local farms. We also regularly donate clothes and goods. One more way to help is to put together care packs for families struggling to get the school supplies they need to keep kids learning. More than 30 million students are enrolled in the federal government's free and reduced lunch program. For these students, school supplies are a luxury.
Local organizations run drives, all you need to do is add some more supplies to your cart. If you want to take it to the next level, you can start your own drive. KINF's mission is to see all children in America receive equal access to a quality education as it is the single most important factor in setting children up for success. Teachers remain the key to unlocking students' potential in the classroom as a stepping stone to the rest of their life. Get more information here.
Watch: Best Nature Documentaries
I wish that this was the summer we made it to Alaska. It was supposed to happen, but COVID had other plans. One of the big reasons we wanted to go was to see the wildlife. I'm pretty crazy about animals and my kids are too. The end of summer is the perfect time to dive into nature documentaries. I'm grateful that Fatherly.com put together this list of the 13 best nature documentaries for kids.
Cook: Whipped Banana
We tried this recipe this week and were blown away by how tasty it is. All you need is a bit of milk (dairy or non dairy) as well as banana and the toppings or flavors you want to mix in. Get all the directions here on thekitchn.com. It really couldn't be easier and tastes so much like ice cream.
Chop a ripe banana into small pieces
Freeze for at least two hours
Whip with a food processor, we use a hand blender (the kind you use for smoothies) add a touch of milk
Now is the optional time to add toppings.
Visit: Head to Our National Parks Virtually
Take a virtual tour of America's treasures, our national parks. Start with a virtual tour or the Grand Canyon. After that, there are more national parks to to visit here.
MORE CAMP MOM ACTIVITIES
MORE KID-CENTRIC FUN FROM MOMTRENDS
PIN IT!
Need more ideas on what to do with the kids? Be sure to follow our Activities to Do with the Kids board on Pinterest here.