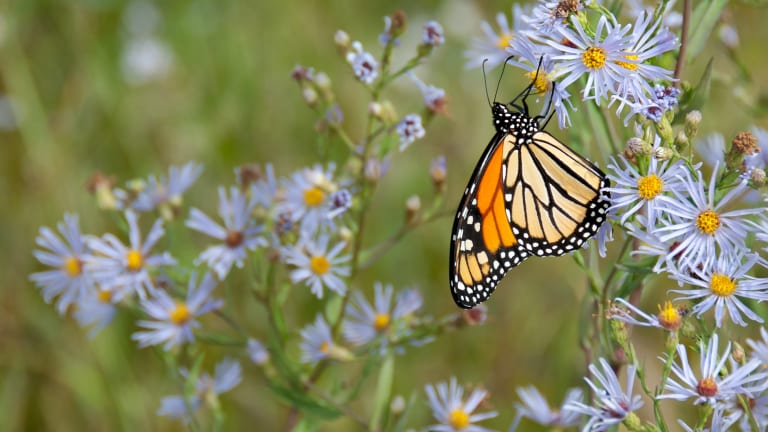 Butterfly Fever: Summer Fashion Trend
It's one of my all time favorite designs and I've been butterfly obsessed ever since. Perfect for summer and perfect for kids.
I'm not one to subscribe to trends necessarily, but there are some that have sucked me in from the get go...and one of those trends is butterflies. When Sarah Burton took over at Alexander McQueen, she sent a collection down the runway that included a stunning butterfly dress, and I was completely hooked. 
Related: Get ready for summer swimwear for kids
Shopping for Butterflies
It's one of my all time favorite designs and I've been butterfly obsessed ever since. So, when I was shopping the H&M kids' collection and saw a darling butterfly bedecked dress, I had to pick it up for my lil' lady bean...
H&M is one of my favorite places to score on trend kids' clothes and they're $4.99 tank dresses are the bee's knees. I grabbed a few prints back in spring and, along with the butterfly dress, I picked up several more prints for summer. 
There were actually quite a few butterfly pieces in the store...which got me thinking that I could probably find even more butterfly goodies at some of my other go-to shopping haunts like J. Crew. Crewcuts has had me in their corner for years now. I've found that I can pick up some unique statement pieces there and mix them with less expensive staples
Now when it comes to more trendy items, I understand not wanting to invest big bucks. And with the way kids grow...Well, you know how it is. But if you're like me and butterflies really speak to you, you just might be ok with spending a bit more. Either way, I've rounded up a collection of pieces filled with butterfly inspiration for every budget! So, are you jumping on the butterfly trends too lovelies?
MORE KID-CENTRIC STYLE PICKS FROM MOMTRENDS
PIN IT!
Need more ideas on fashion for kids? Use Pinterest to save your favorite fashion finds for you and your kids. Be sure to follow our Kids Fashion and Style Board here.