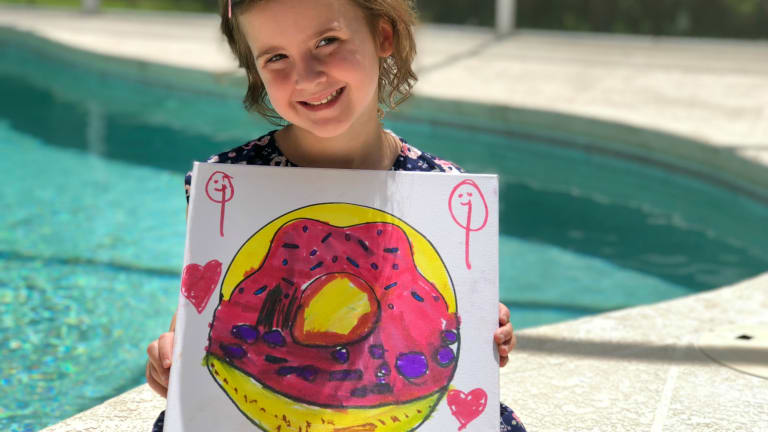 Boredom Busters for Creative Kids
Do you have creative kids at home? Me too! And that is a wonderful thing obviously. That being said, my creative kids constantly want something to do when they have down time. And I'm not talking about an "I'm bored" kind of way. Although, like all kids, they do have those moments. They're so creative, they want to tap into their creativity ALL the time. . .And that can be tricky for this busy working mama. I try to always have art supplies on hand that they can easily grab themselves, but they really love it when I introduce something new to our craft closet. So, I'm always on the hunt for new ways to keep those creative little minds of theirs entertained when I can't sit down with them. And that's where the two new boredom busters for creative kids that my family's loving come into play...
Creative Boredom Busters
Now, being that my kids are four years apart, they aren't always keen on the same kinds of activities, but sometimes the stars align and they do enjoy the same thing. Say hello to Smudge Art. These easy to use art pieces are a creative kid's dream come true. And you can pick one up for your right handed AND left handed kiddos. I have one of each, so this is clutch. My poor little leftie's hand is forever full of ink thanks to smudging. With Smudge Art he can work on one side of his artwork and then move on to the opposite side without smudging up what he's already done! My kids recently worked on the regular Mirror & Match projects, but they have ones that glow in the dark too! I do believe those will be next on our artistic agenda...
Now you would probably look at this next boredom buster and think that it's limited to the preschool or kindergarten crowd. If you have creatives at home, however, I guarantee they'll make use of Dough Dots too. My first grader loved using the shapes to create cute little animals and her big bro had fun freestyling with the super moldable dough! Not that he let me get photographic evidence of that. Bwah! Just know that kids of all ages will have a blast with Dough Dots. And if you're anything like this mama, you'll appreciate how tightly those dots close up. Stepping in tell-tale "dough" is not my cuppa tea. Plus, the containers keep the dough nice and fresh. No more throwing it away after one use! Score.
Now that you've seen our latest boredom busters for creative kids, check out our kid road trip kit essentials for even more ideas to keep kids busy!
We were not paid for this post. We did receive samples.