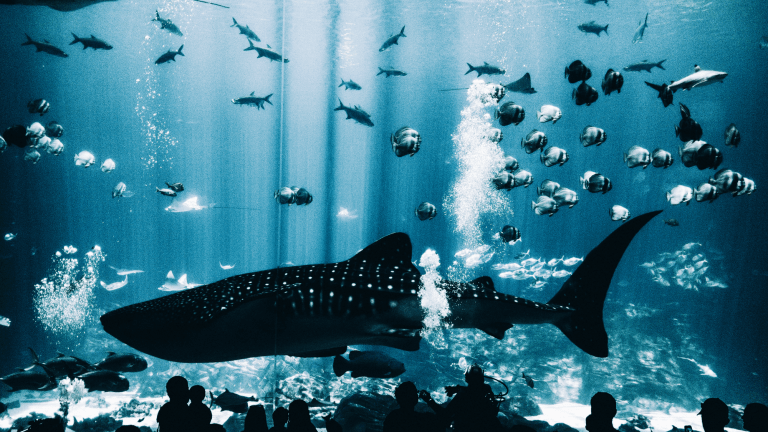 I grew up on the ocean and always loved my beach days. I learned to swim in the ocean, surf, boat and fish in it and made so many lifelong friends during my early beach days. To get ready for Shark Week, we've gathered our favorite shark inspired must haves.
Related: Family gardening projects
SHARK WEEK 2021
The ocean has always fascinated me and my love for all things nature is especially peaked when it comes to marine life. I have a healthy respect for the ocean and am lucky that my three littles love it as much as I do. You can only imagine how excited we have been to kick off the thirtieth anniversary of Shark Week on Discovery Channel. 
Television's longest-running, and most anticipated summer event returns for its 33rd year with bigger sharks and record-breaking breaches on Sunday, July 11 and continues through Sunday, July 18. To get ready, we're sharing some of our favorite shark finds.

Five Tips for the Perfect Pumpkin Patch Visit
It's that time of the year again...pumpkin patch time! While I love a nice Pumpkin Spice Latte as much as the next fall lovin' girl...for me, the season is all about spending time with my family...and hopefully that time is spent outside as much as possible. If you're headed out ...read more
Perfect for Fall Pumpkin Spice Dirt Bomb Recipe
Get your pumpkin spice fix with this tasty dirt bomb recipe. Unlike fried donuts, this recipe is a little lighter and, since no hot oil is involved, a lot less messy. These dirt bombs, or baked donuts, are irresistible cakey muffins that are spiked with nutmeg and ginger, and ...read more
Save Money at a Ski Swap
Are the slopes in your future? If you want to save money on ski gear, consider a ski swap. A swap is a great way to buy and sell used equipment. Most swaps consist of a variety of gear, from brand new to used skis and snowboards to skis; from poles to boots to bindings and ...read more
Enjoy Shark Week on Discovery Channel and continue the fun all year long with our shark inspired must haves!
MORE KID-CENTRIC IDEAS FROM MOMTRENDS
PIN IT!
Use Pinterest to save your favorite ideas. Be sure to follow our Activities for Kids board here.
This is not a sponsored post. Some samples were received. This post contains affiliate links.