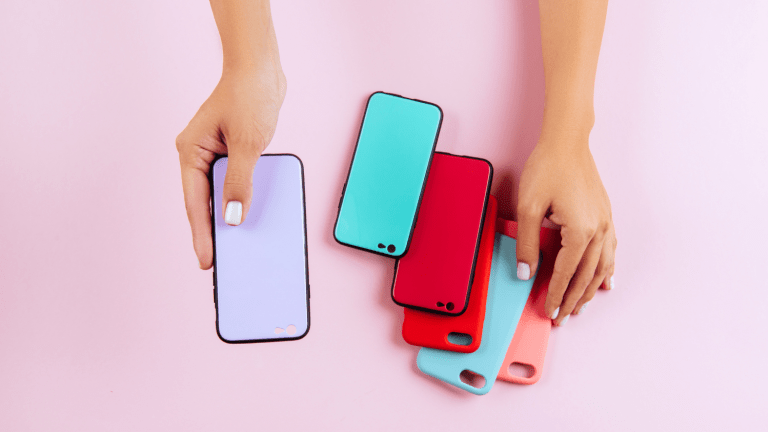 Our daughter just turned 13 and got a big upgrade on her phone. Meanwhile, a few of her friends got their first smartphone. There's nothing like the joy of giving the perfect holiday gift, but if you have kids in your life, gifting a smartphone might feel like a double-edged sword.All of us parents are scrambling to make sure these kids are safe while online. Today's smartphones are powerful computers and they need to some with some guardrails. Here are the best safety apps for your child's new smartphone.
Related: Busy mom tips for managing family calendars
With freedom comes responsibility, and now that over half of American children own a smartphone by age 11. And kids even younger than that are getting phones too--about 1 in 5 children have one by the age of 8 years old. You wouldn't allow your child to go online at age 8 or 10 without safety precautions and the same goes for phones. Prepping your kids' new gift with the right safety tools is key.
Top apps to install on your kids' new smartphone:
Before you pass along that cool new tech device, download these apps to your phone (and the child's phone) to improve your oversight.

Five Tips for the Perfect Pumpkin Patch Visit
It's that time of the year again...pumpkin patch time! While I love a nice Pumpkin Spice Latte as much as the next fall lovin' girl...for me, the season is all about spending time with my family...and hopefully that time is spent outside as much as possible. If you're headed out ...read more
Perfect for Fall Pumpkin Spice Dirt Bomb Recipe
Get your pumpkin spice fix with this tasty dirt bomb recipe. Unlike fried donuts, this recipe is a little lighter and, since no hot oil is involved, a lot less messy. These dirt bombs, or baked donuts, are irresistible cakey muffins that are spiked with nutmeg and ginger, and ...read more
Save Money at a Ski Swap
Are the slopes in your future? If you want to save money on ski gear, consider a ski swap. A swap is a great way to buy and sell used equipment. Most swaps consist of a variety of gear, from brand new to used skis and snowboards to skis; from poles to boots to bindings and ...read more
While these apps won't solve every problem, they are a good start. Please keep in mind the best policing mechanism is talking to your kids and doing frequent check-ins on the phone. Since you paid for the phone, you should always have the password to sign into the account. 
MORE PARENTING HELP FROM MOMTRENDS
PIN IT!
Need more ideas on what to do with the kids? Be sure to follow our Activities to Do with the Kids board on Pinterest here.