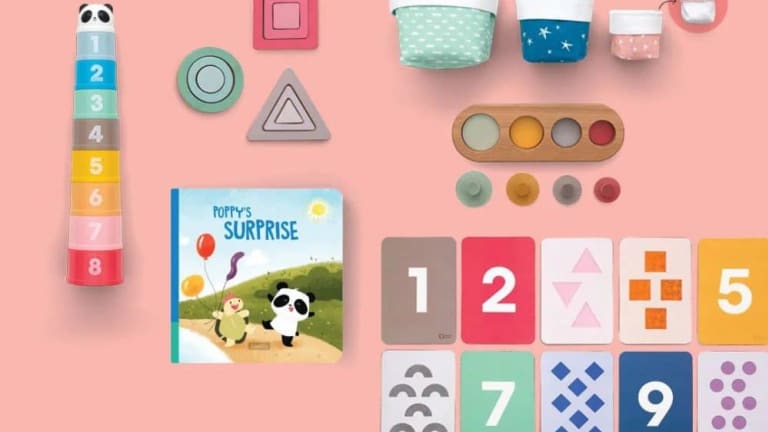 Best Monthly Subscriptions For Toddlers and Babies
All of these monthly subscription boxes can be the perfect gift for newborns, showers, or the holidays.
It seems the new craze these days in parenthood are monthly curated boxes. There are so many different types out from baby products to toddler snacks, toys, and even arts and craftts. I wanted to do a roundup and give you the full scoop on who's who and which boxes are our favorites! Here are our picks for the best monthly subscriptions for toddlers and babies.
Related: Our favorite breast pumps and breastfeeding gear
All of these monthly boxes can be the perfect gift for newborns, showers, or birthdays. We receive a few boxes on a monthly basis and my kids love when they get that "special package" in the mail!
Gift Subscription Boxes for Babies
Lulibox Baby Gear: The LuliBox contains 14 essential items needed for the first week of your newborn's life and is shipped directly to your doorstep. The LuliBox contains items for dress, feeding, bathing, as well as special surprise beauty and fitness gifts for mommy, among other incredible treats! Boxes come for boy, girl, or neutral themed for $99. And a mini box for $80. Get lulibox here.
Prime Book Box from Amazon: Share the love of reading with your baby and get wonderful children's books delivered. The Amazon Book Box delivers curated children's books every 1, 2, or 3 months. Each box contains 2 hardcover books or 4 board books. $16.99 for your first box. Renews at $19.99/box. Get the Prime Book Box here.
Bluum Box Samples: Bluum Box is a monthly subscription of samples for your little one. Bluum believes that by having the ability to test out carefully curated products, you can choose what you love before committing to a closet of items that don't work for you and your little one's needs. Instead, by having the best of the best presented to you every month; you can create your own regimen that is just right. Bluum boxes come for baby or toddler. A monthly subscription costs $24.95 monthly. Get Bluum Box here.
KiwiCo Toys - Toys for babies 0-24 months. Build a foundation for learning with Panda Crate from KiwiCo Toys. Panda Crate was inspired by the vision of helping busy parents nurture their naturally curious and creative babies. Each crate to help babies learn by doing what they do best — playing, exploring, and most importantly, interacting with loving adults in their lives. $16.95/month + FREE SHIP when you sign up for six month. Crates delviered every 60 days. Save $114.00* Sign up for Panda Crate Here.
MORE Gear Picks from MOMTRENDS
Pin it!
Use Pinterest to save your favorite articles on parenting. Be sure to follow our, Gear for Baby and Kids board here.
Momtrends was not compensated for this post but did receive some samples.