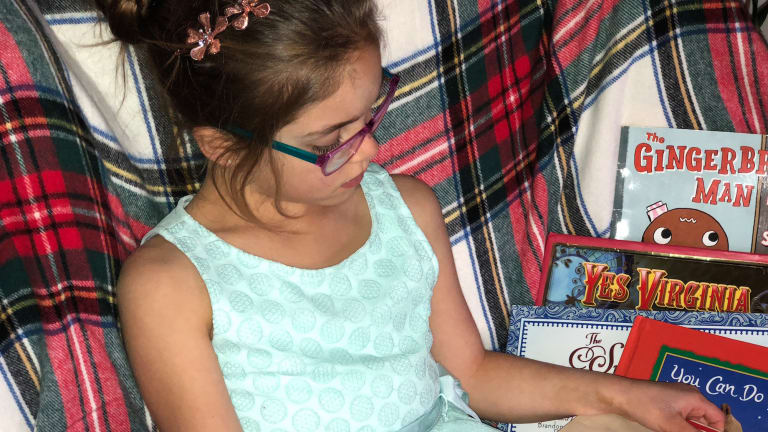 Best Holiday Books for Kids
Good Reads Are Always on Trend
Time to cozy up and get in snuggle mode. 'Tis the season to grab a cup of hot cocoa (with extra marshmallows, please!) and curl up with a festive good read to continue to focus on this season of joy. We are sharing our top holiday reads with you. 
The Magical Christmas Horse, by Mary Higgins Clark: Not only is this story a feast for the eyes, it lives up to its title and is pure charm and whimsy. A little boy believes in the magic of the season as his father and grandfather work together to restore a beautiful horse and, with it, restore a piece of the boy's childhood.
Yes, Virginia There is a Santa Claus, by Chris Plehal: A little girl poses the question, "Is there a Santa Claus?" to the editor of the New York Sun newspaper. When her question is published along with an answer from a surprise guest editor, all hope is restored for this little girl--and all the dwellers in the big city that surrounds her. 
Nutcracker and the Four Realms, by Disney: A beautifully illustrated book based on the holiday season's most anticipated movie. All the magic of Disney captured in a well-created storybook. 
The Snow Angel by Glenn Beck. Children learn the real meaning of Christmas as the come to understand that their parents' sacrifice is necessary for their survival but is also a display of love and respect. The children show their love, affection and appreciation for their parents through their magical snow angel creations.
You Can Do it Sam, by Amy Hest: A young bear is growing up and Christmas time is his chance to take over his family's traditions of sharing a special treat with his neighbors. His walk through the neighborhood is his rite of passage as he proves to his mother (and most of all to himself!) he can do it.
The Gingerbread Man Loose in the School, by Laura Murray: This silly tale is a reverse of the beloved Gingerbread Man tale. A Gingerbread boy is desperately looking for and trying to catch his classmates as he thinks they have left him behind. When he learns the real story, he finds so much more than he was looking for. 
This is not a sponsored post. It does contain affiliate links.