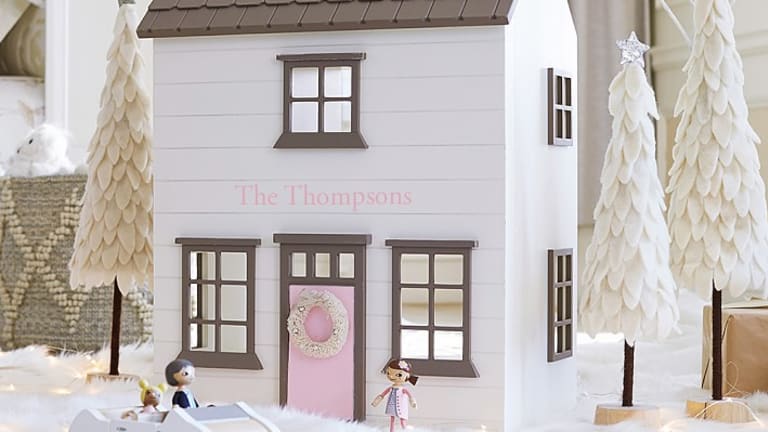 Publish date:
We Found the Best Dollhouses for Your Kids
Read on to discover our favorite dollhouses - traditional, modern and the best ones for boys.
Read on to discover our favorite dollhouses - traditional, modern and the best ones for boys.
I still remember the Christmas my parents brought out The Dollhouse. Mine was all wood, constructed from a kit my parents are bought and painstakingly put together. It was plain and unadorned, but in that house, I brought to life all kind of stories and sagas. Want to give your kids that same kind of space to create adventures? Read on to discover our favorite dollhouses - traditional, modern and the best ones for boys.
Related: Why your family needs to make a puzzle together
Best Traditional Dollhouses
Let's start with traditional dollhouses. Granted, these tend to lean a bit more feminine. Pink and purple abounds in many of these, but for kids who dream of having a house and family of their own, these dollhouses can provide hours of quiet, creative play.
Best Modern Dollhouses
Looking for something a little more modern? A little more gender-neutral? We love these wooden dollhouse options that will blend into your living room or modern nursery.

The Ten Best Wooden Play Kitchens For Kids
Cooking is a timeless fascination for children. This type of play goes beyond gender and teaches kids loads of life skills along the way. An investment in a play kitchen is money well spent, as it can provide hours of entertainment. We've rounded up the ten best wooden play ...read more
New Victory Announces a New Season of Shows
We know you're busy planning picnics and summer outings, but we wanted to let you know that The New Victory just announced their new season and it looks fantastic. We thought you'd like a sneak peek of what's in store! Each year the New Vic theater brings culture to tourists and ...read more
Fun Ways to Discover Venice Italy with Your Family
Greetings from Italy wear the gelato is rich, the clothes divine and the scenery is inspiring. Now that I've been to this fine city in the north of Italy, twice, I've amassed a list of favorites to share. These are some fun ways to discover Venice, Italy with your family. ...read more
Best Gender Neutral Dollhouses
Who said dollhouses are just for girls? Boys love to create stories and character interactions too. But in case your guy isn't into pink trim and Victorian-style furniture, we found these boy-friendly playhouses. Of course, while we called these the best playhouses for boys, we know plenty of girls who would love to play with them just as much. How cool are these? A spaceship and submarine, a camper and a castle!
Did you have a dollhouse growing up?
MORE KID-CENTRIC FUN FROM MOMTRENDS
PIN IT!
Need more ideas on what to do with the kids? Be sure to follow our Activities to Do with the Kids board on Pinterest here.
Momtrends was not paid for this post. This post may contain affiliate links. By clicking and shopping, you help support Momtrends and allow us to keep reporting on trends.
For even more Momtrends, follow us on Facebook, Twitter, YouTube, Pinterest and Instagram!