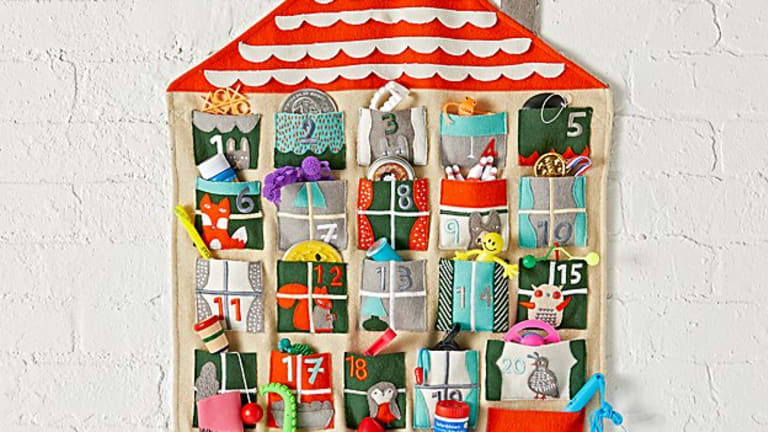 Publish date:
Christmas Countdown: The Best Advent Calendars
Thanksgiving is just two days away. The holidays are officially here, and I'm ready to mix, mingle, and celebrate with my friends and family. 
Of course, no one is as excited for the festivities as my two little people. Every day they ask me how many days are left before Christmas. (Slow down, babies and enjoy the ride--getting there is half the fun!)
Now that they're a little older and have a better grasp on time, I've decided to start an advent calendar tradition this year. I know they're going to relish opening each daily flap or box or drawer and finding a sweet surprise. I'll fill it with goodies and trinkets and gifties and knickknacks and all sorts of $1 section finds from Target (can I get an Amen?!) Speaking of my favorite affordable shopping section, I also snagged two of these activity-a-day advent calendars for my kiddos. Coloring before bed is our way to unwind, and I know they'll be delighted to go to their rooms at 7:30 every evening so they can see what fun game is next (it's the ultimate win-win!).
Advent calendars have come a long way in the last few years. There are traditional options to delight Christmas-crazed children and luxury options for the me-time-starved mamas (you deserve 25 days of beauty!). We've rounded up a plethora of picks for every calendar-loving Christmas fanatic out there. Enjoy!

Fun Ways to Discover Venice Italy with Your Family
Greetings from Italy wear the gelato is rich, the clothes divine and the scenery is inspiring. Now that I've been to this fine city in the north of Italy, twice, I've amassed a list of favorites to share. These are some fun ways to discover Venice, Italy with your family. ...read more
Here's What No One Tells You About Olive Oil
produce is at its absolute PEAK right now. It's the time to prepare fresh veggies and fruit with ease and simplicity. When it comes to cooking, the farmer's market is my muse. As I prepare some of my summer harvest favorites, I'm sharing a little secret, what you put ON the ...read more
This is not a sponsored post. It contains affiliate links. All opinions are our own.