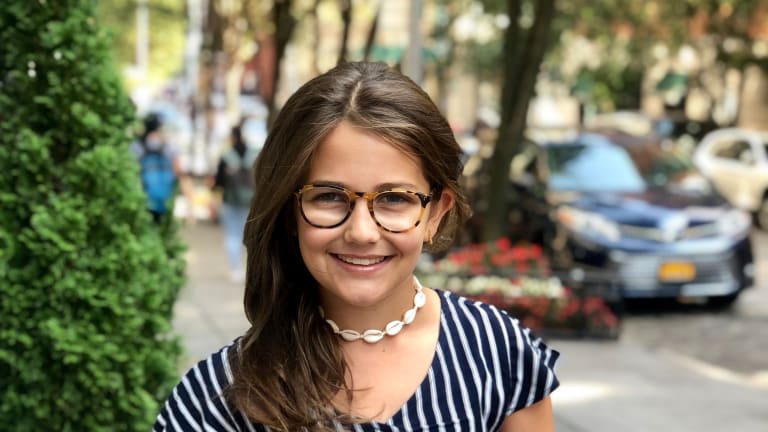 Our Best Back to School Photo Tips
Here are some photo tips from the pros to make sure you capture the best photos to start the year.
With our kids going to back-to-school soon, we enlisted the help from Clickin Moms, the largest, fastest growing online community of women in the photography industry, on how to capture the first-day of school and take great pictures of our kids.
Related: Get organized for Back to School with Mabel's Labels
I know that back to school might look different around the country, but that won't stop moms from taking photos to remember this moment in time. Here are some photo tips from the pros to make sure you capture the best photos to start the year.
Our 8 Best Back to School Photo Tips
Choose an area with beautiful light that is also sheltered from the weather so that you can use the same spot each year; a covered front porch or open doorway are great choices! Do your best to keep other variables - such as your lens, shooting position, and composition - constant as well. In this way, you'll be able to compare the images from year to year to truly show growth.
Let your child participate in picking out her first day of school clothes, backpack, shoes, and accessories. Doing so allows you to document styles and fashion that were popular each year and may also incorporate some of the colors or characters that were most loved by your child at that time in her life.
Have your child hold up a sign or small chalkboard or which he has written his name and school grade. Not only is this a great way to date the photograph, but it documents his ever-changing handwriting as well.
Incorporate classic school props (such as a stack of books or old-fashioned desk) or setting (such as a playground or bus yard) into your photograph. Recreate the photo each year to demonstrate the child's growth relative to the props or setting.
Focus on the details: little hands tying their shoes, the crisp baby carrots and juicebox packed into a lunch bag that day, initials embroidered on a backpack, pigtails, and freshly sharpened pencils.
Plan ahead! The first day of school can be hectic and stressful. Consider making a checklist of the shots and details so that you are certain to get everything you want.
Don't be afraid to bring your camera to your child's school to capture the excitement and energy of their first few moments of a brand new school year (But note - this may only be acceptable to your child up to a certain age!).
Above all? Don't miss out on experiencing the moment. If your child is too excited or nervous to cooperate, or you're feeling too emotional to focus on your photography, put the camera down, and just enjoy these last moments before the school year begins. Remember that you can always recreate the "first day" later in the week when things are a bit quieter and nerves are calmer.

MORE BACK TO SCHOOL ORGANIZATION FROM MOMTRENDS
PIN IT!
Use Pinterest to save your favorite recipes. Be sure to follow our Back to School board for more tips
Momtrends was not paid for this post.