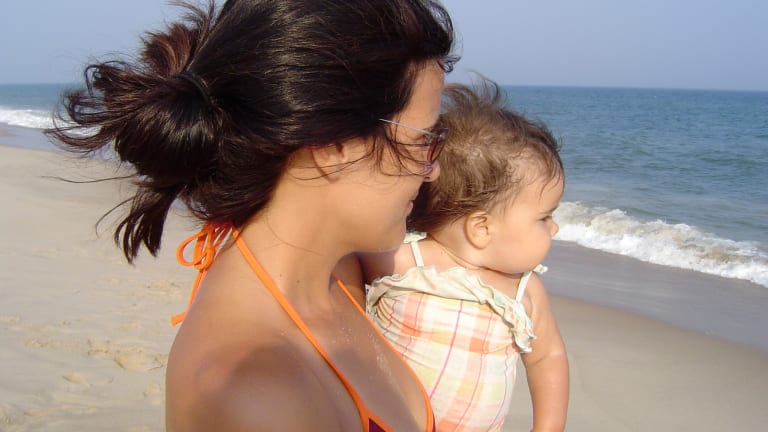 Safety Tips for Baby's First Summer
Keep your precious baby safe with these tips for new parents navigating summer's top health concerns.
Parenthood is equal parts giving in to what you can't control (i.e. living in the moment) and avoiding disaster. So it should come as no surprise that summer will bring lots of new challenges and amazing opportunities for baby and mom (yes, dad too). We've got some tips to help you prepare for baby's first summer.

Related: Best baby jumpers and exersaucers
Babies and COVID
When it comes to COVID, infants are slightly more at risk than older children, to get seriously ill. Doctors believe this is due to immature immune systems and smaller airways, which make them more likely to develop breathing issues. New parents should take precautions with mask-wearing, hand washing and avoiding large crowds. Your new life as parents can be a blessedly antisocial one until a vaccine rolls around. 
Sun Exposure

While a little vitamin D helps fight off jaundice, major sun exposure is to be avoided at all costs. Tiny sun tans are simply not cool. In fact the American Academy of Pediatrics says, "babies under 6 months of age should be kept out of the direct sunlight." Sure we know that isn't always possible so here are some more tips.
Infants have thinner skin than the rest of us--and most pediatricians recommend skipping sunscreen until they are 6+ months. Since most kids rack up between 50% and 80% of their lifetime sun exposure before age 18 it pays to take precautions. Plan activities before 10 and after 4.
If you do need to bring baby out during peek sun, provide shade. Add a wide canopy to your stroller and be sure to put a hat with a wide brim and SPF50 fabric on baby. We like the Coolibar bucket hat ($16).
Beat the Heat

Babies can't regulate their temperatures like adults can. They don't sweat as much and. Keep clothing light and breezy. Opt for natural fabrics in light colors. Stay in the shade as much as possible and try to keep baby's room cool with a fan.
Warning signs of heat illness: Signs of heat stroke and heat exhaustion include skin that feels hot to the touch, excessive thirst, changes in responsiveness and lethargy. And check for wet diapers to make sure baby is drinking enough.
Summer Car Safety 
Here are the facts: Each year about 37 babies and toddlers die when they are accidentally left strapped in car safety seats. Heat stroke can happen so quickly in a young child. Experts say that within the first 10 minutes, the temperature in an enclosed vehicle will rise an average of 19 degrees. 
Cracking a window and running inside for a few minutes is extremely dangerous. Even when the outside air temperature is only 70 degrees, the interior of a car can reach 120 degrees. Perhaps enough to kill your child.
Momtrends Tip: When putting baby in the car seat, get in the habit of putting your purse next to the seat.

WANT MORE BABY GEAR FROM MOMTRENDS?
PIN IT!
Use Pinterest to save your favorite baby items. Be sure to follow our Baby-things-to-love board here.