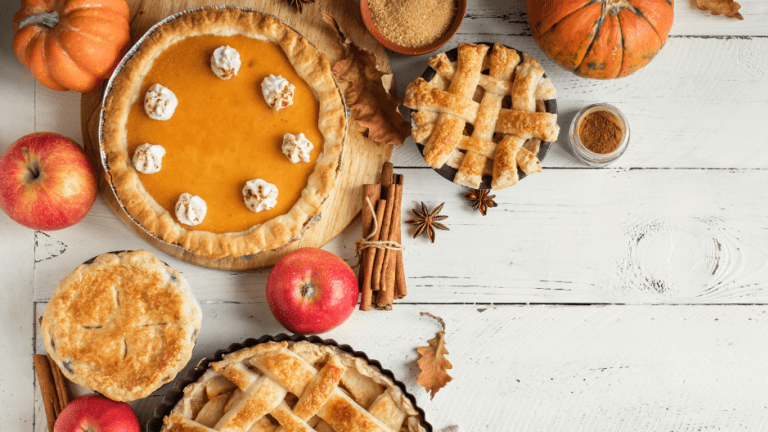 Holiday Pinspiration: 23 Thanksgiving Desserts
23 Awesome Thanksgiving Dessert recipes to inspire you to bake
Thanksgiving is quite possibly my favorite holiday of the year. Aside from the obvious greatness that exists in devoting an entire day to saying "thanks" and realizing how lucky we are, it's an awesome holiday because of the food. Yes, I said food. Thanksgiving food is my most favorite ever. From the turkey to the stuffing to cranberry sauce to the DESSERTS - a Thanksgiving meal is delicious from start to finish. (Finish, of course = leftovers days later.)
Related: Thanksgiving turkey preparation safe thawing basics
Obviously desserts are a highlight so we've rounded up 23 awesome Thanksgiving desserts from Pinterest so you don't have to. We've done the work, now you can do the cooking. And enjoying!
MORE THANKSGIVING INSPIRATION FROM MOMTRENDS
PIN IT!
For more Fall crafting fun, be sure to follow our Fall Thanksgiving & Halloween board here.