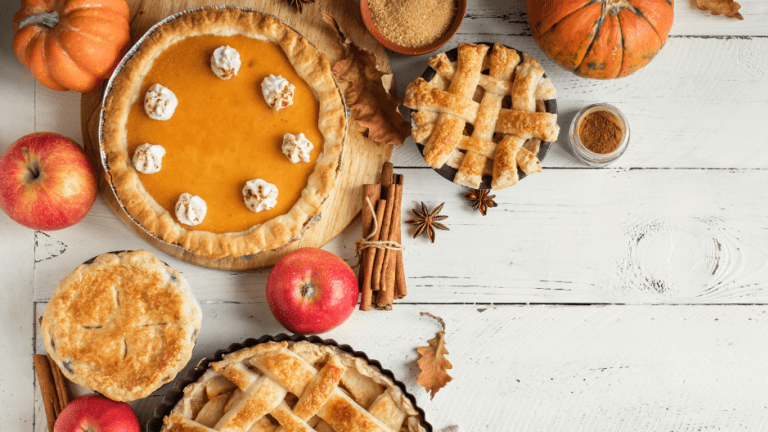 Thanksgiving is quite possibly my favorite holiday of the year. Aside from the obvious greatness that exists in devoting an entire day to saying "thanks" and realizing how lucky we are, it's an awesome holiday because of the food. Yes, I said food. Thanksgiving food is my most favorite ever. From the turkey to the stuffing to cranberry sauce to the DESSERTS - a Thanksgiving meal is delicious from start to finish. (Finish, of course = leftovers days later.)
Related: Thanksgiving turkey preparation safe thawing basics
Obviously desserts are a highlight so we've rounded up 23 awesome Thanksgiving desserts from Pinterest so you don't have to. We've done the work, now you can do the cooking. And enjoying!

Save Money at a Ski Swap
Are the slopes in your future? If you want to save money on ski gear, consider a ski swap. A swap is a great way to buy and sell used equipment. Most swaps consist of a variety of gear, from brand new to used skis and snowboards to skis; from poles to boots to bindings and ...read more
The Ten Best Wooden Play Kitchens For Kids
Cooking is a timeless fascination for children. This type of play goes beyond gender and teaches kids loads of life skills along the way. An investment in a play kitchen is money well spent, as it can provide hours of entertainment. We've rounded up the ten best wooden play ...read more
New Victory Announces a New Season of Shows
We know you're busy planning picnics and summer outings, but we wanted to let you know that The New Victory just announced their new season and it looks fantastic. We thought you'd like a sneak peek of what's in store! Each year the New Vic theater brings culture to tourists and ...read more
MORE THANKSGIVING INSPIRATION FROM MOMTRENDS
PIN IT!
For more Fall crafting fun, be sure to follow our Fall Thanksgiving & Halloween board here.