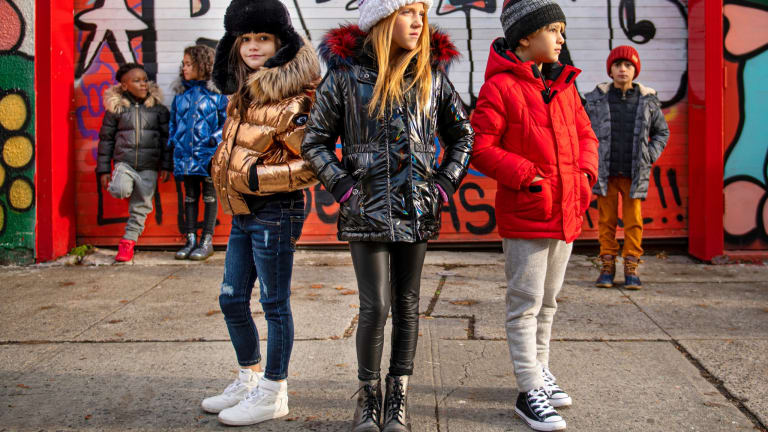 Appaman Fall Collection for Stylish Kids
Five of our favorite fall styles from the Brooklyn design team at Appaman for kids from tots to tweens.
Did you do any back to school shopping this year? I know it's been a weird start for many of us, but sticking with traditions, like new school clothes, can really help to normalize the situation. We've been adding Appaman pieces to our girls' closets for more than a decade. This fall is no different, once again, Appaman has the coolest clothes for stylish kids. Find out what's on our wish list. 
Related: 5 ways to put a positive spin on back to school
Appaman knows how to make kids clothing cool. It's not by loading it with glitter and gimmicks--it's by making clothes that are impeccably designed and utterly wearable. Harald & Lynn the power duo behind the brand put together this clever video (shot in Brooklyn which just ups the cool quotient). We dare you to watch this and not have the kiddos flock to your computer. They are always a top pick for kids from tots to tweens. 
Appaman is inspired by, and named after, the monkey who was the pal of founder and designer Harald Husum when he was a kid in Norway. Together they traveled the fields and fjords of their native land, sharing many fantastic adventures. Appaman reflects the whimsical spirit of those youthful times and celebrates the unbreakable bond between a boy and his ape.
Now on to Back to School business. Here are a few of my favorite things from Appaman to start the school year.
Five Favorites for Fall from Appaman
Iconic Monkey Tee Shirt-each season the monkey is interpreted in a slightly different way. I like the tropical version for this fall.
Appaman Neck Gaiter -- if we have to wear a face covering, it might as well be cool. These colorful neck gaiters are the best option for active kids. They are eco-friendly and won't get lost. 
Graphic tees for boys -- each season, the design team is inspired by graffiti and art. I always love the urban vibe.
Puffy coats and vests -- these sturdy outerwear pieces are perfect to keep the kids playing outside even after a chill starts arriving in the air.
Skinny Denim -- from 2T to size 14, dudes who like a slim stretchy jean look awesome in Appaman's denim. 
Shop the Appaman collection here.
MORE BACK TO SCHOOL ORGANIZATION FROM MOMTRENDS
PIN IT!
Use Pinterest to save your favorite recipes. Be sure to follow our Back to School board for more tips
Momtrends was not paid for this post.