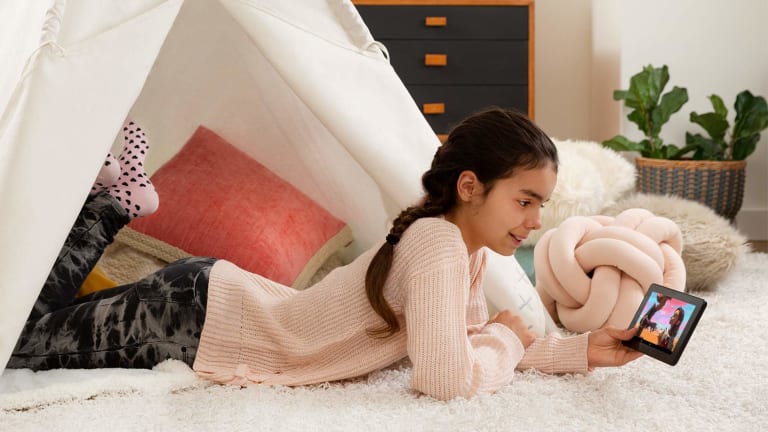 Amazon Solutions to Help Parents with Distance Learning
Amazon Kids+ offers brand new features that families can use on their Devices to help with at-home or in-person learning
Amazon is leaning into the online content they provide families and the timing couldn't be better. More of us are tackling remote learning and trying to work from home. We need solutions that can get our kids safe content and keep them secure. To start, Amazon is doing a bit of rebranding. Amazon FreeTime and Amazon FreeTime Unlimited are now Amazon Kids and Amazon Kids+. Now, let's talk about the Amazon solutions to help parents with distance learning
Related: Distance learning a mini course for parents
Amazon Solutions to Help Parents with Distance Learning
Families can use Amazon Devices and Alexa to stay organized this unconventional school year. Amazon Kids and Amazon Kids+, Amazon has created brand new features that families can use on their devices to help with at-home or in-person learning, such as connecting Alexa directly to your school's platform.

Parents can stay on top of your kid's coursework and get updates directly from school. Alexa Skills are now available to match the learning platform used by your school system, including Canvas, Infinite Campus, Coursera, ParentSquare and Kickboard. Parents and students 13+ can ask, "Alexa, do I have any homework?" to get all your upcoming due dates.
Need more help? You can now even ask Alexa directly by saying, "Alexa, how can you support remote learning?" and Alexa will reply with "I can answer questions about a variety of common academic subjects from arithmetic to chemistry, and grammar to U.S. History. Just try asking, 'What do you know about Math?' or 'Can you help me with Geography?'"
With the Alexa Skill School Schedule Blueprint, just fill out an easy-to-use template from the Alexa app or online to build a personalized schedule that Alexa will read aloud each day, like reminders for class and school activities.
Ask Alexa to print math, vocabulary, science and writing worksheets, coloring sheets, and more via your wireless printer for every supplemental at-home learning need with the new Jumpstart Alexa Skill.
New Experiences for Kids
When it's time to play, Amazon has plenty of options. There's a new home screen theme within Amazon Kids that looks and feels more like a grown-up tablet. There's also more music. Now kids can enjoy hundreds of new video titles hand-selected for kids ages 6 to 12, including gaming playthrough videos and PG and live-action titles. Kids also now have easy access to music stations from iHeartRadio Family.
If you have an Echo device in your home, kids will now be able to use their Fire tablet to broadcast a message in their voice to everyone in the home. This feature needs to be enabled and parental consent is required.
Are you ready to upgrade your devices? Find out more about Amazon Kids+
MORE BACK TO SCHOOL ORGANIZATION FROM MOMTRENDS
PIN IT!
Use Pinterest to save your favorite recipes. Be sure to follow our Back to School board for more tips.