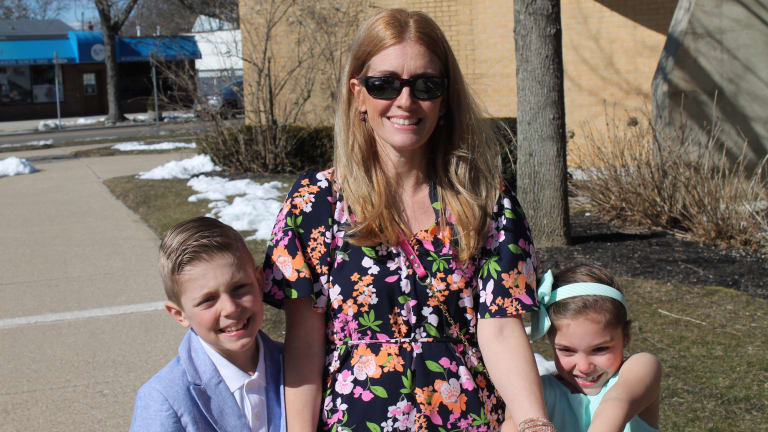 How to Dress Kids for Special Occasions
Children's Clothing for Special Occasions
Although we keep joking about "sprinter" and impatiently waiting for the season to catch up with all we know and love about it, we are keeping positive with a keen eye for the latest spring trends for the kiddos. Our calendar is filling up fast with garden parties, communion celebrations, weddings and graduations. We want the children to be polished, playful and, most of all, comfortable. 
Let's discuss trends for the kiddos, shall we? 'Tis the season of blues and greens. My middle daughter couldn't be happier with the color tones of the season. All shades of blue and green can be found in everything from dresses to the latest in nail trends. (I even sprang for baby blue nails for Easter.) Think mermaids, sparkling Caribbean water and Robin's eggs.  
Texture is in, whether it's a mixed textured dress, an overlay or a crisp textured suit that excludes "cool."
And the tulle trends isn't going anywhere, my friends. Nothing says fancy to my girl quite like tulle. She instantly fell in love with this mixed textured print dress from Target. The "choppy" tulle bottom mixed with the patterned textured top is the most feminine and delicate color. It gives the dress polish and presence and is perfect for all of the special occasions we have in the works.We paired her dress with a sleek side bun and a striped aqua headband for just the right touch. (She packed all her essentials in her bunny backpack--again, a nod to the texture trend, the front is straw!) 
My youngest chose a floral overlay patterned dress--think modern lace effect in a fresh, on-trend cut and color. Paired with a fun high pony (wrap it with an inch-thick piece of hair for a polished finish), sandals adorned with flowers and violá, instant party perfection. A huge bonus? there's nothing scratchy, uncomfortable or too formal about this dress. She looks the part without having to hide her 4 year old spunk. 
You can never go wrong with a suit on a young man, am I right? But most of the time suits can be stuffy, stiff and not at all fun.  This textured suit ensemble in chambray is modern, easy to move in and can be dressed up or down depending on accessories. (My son has already worn the blazer with a graphic tee and jeans for a less formal brunch.) The pieces, (pants & blazer) are sold separately and work well together or as stand alone dress-up staples. 
And while we're discussing what to wear, have you seen the explosion of florals? I am loving the bold floral prints on the darker hued backgrounds. I couldn't be happier as this is a trend that looks great on everyone. I am also excited that the chunky heel is making a come back. 
Spring will awaken, send in those RSVPs and get ready to fancy up the kiddos! 
This is not a sponsored post. Samples were received. All opinions expressed are our own.