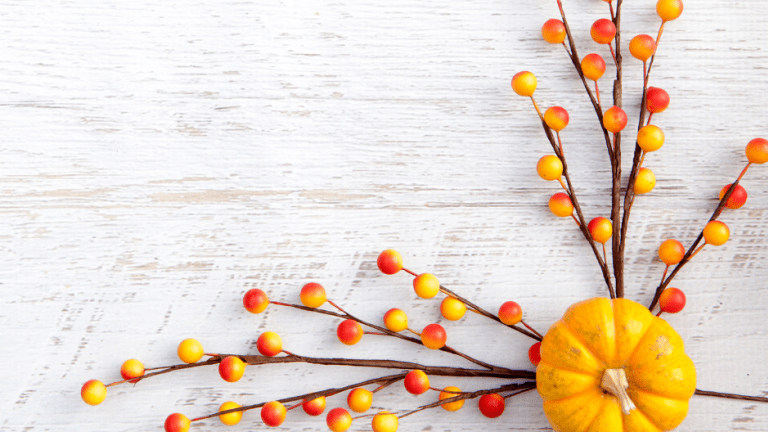 Publish date:
A Thanksgiving Snack the Kids Will Gobble Up
Sharing a fun snack idea that is ready in a flash to keep cranky kiddos contentedly smiling before Thanksgiving dinner.
Sharing a fun snack idea that is ready in a flash to keep cranky kiddos contentedly smiling before Thanksgiving dinner.
Growing up, Thanksgiving was my favorite holiday. (Well, maybe it tied with Christmas.) I loved the parade, the food, the football, the family, the big feast... all of it. We have a new tradition that involves making a Thanksgiving snacks that the kids will gobble up.
In our household, being relegated to kids' table was a good thing. There were activities and crafts and games to play while we waited for the Big Bird to make its debut. She had to keep us occupied; it seemed to take forever for the turkey to be carved and plated. That's why she also made sure that there were plenty of fun snacks ready to keep cranky kiddos contentedly smiling. 
Related: Thanksgiving gratitude free printables
Create a Cute Thanksgiving Snack
I'm hosting Thanksgiving dinner this year, and I'm going to take a cue from my mom's page and make the kids' table lively--and keep the snacks coming! These adorable turkey glove snacks will definitely make the cut. 
Thanksgiving Turkey Snack
Here are the simple ingredients you'll need to make this edible turkey:
Popcorn
Goldfish (or similar cheddar-cracker snack)
Clear glove
Rubber band
Black marker
Red marker
Set of googly eye balls.

The Ten Best Wooden Play Kitchens For Kids
Cooking is a timeless fascination for children. This type of play goes beyond gender and teaches kids loads of life skills along the way. An investment in a play kitchen is money well spent, as it can provide hours of entertainment. We've rounded up the ten best wooden play ...read more
New Victory Announces a New Season of Shows
We know you're busy planning picnics and summer outings, but we wanted to let you know that The New Victory just announced their new season and it looks fantastic. We thought you'd like a sneak peek of what's in store! Each year the New Vic theater brings culture to tourists and ...read more
Fun Ways to Discover Venice Italy with Your Family
Greetings from Italy wear the gelato is rich, the clothes divine and the scenery is inspiring. Now that I've been to this fine city in the north of Italy, twice, I've amassed a list of favorites to share. These are some fun ways to discover Venice, Italy with your family. ...read more
Steps To create the Turkey Snack
Fill the fingers with the cheddar snacks 
Fill the body with popcorn
Tie it up with a rubberband
Glue on the eye balls and draw on the snood.
Start snacking!
One more thought: How cute would these be as a place settings at the kids' table. They are also great for the ride to grandmother's house.
MORE THANKSGIVING INSPIRATION FROM MOMTRENDS
PIN IT!
For more Fall crafting fun, be sure to follow our Fall Thanksgiving & Halloween board here.
This is not a sponsored post.