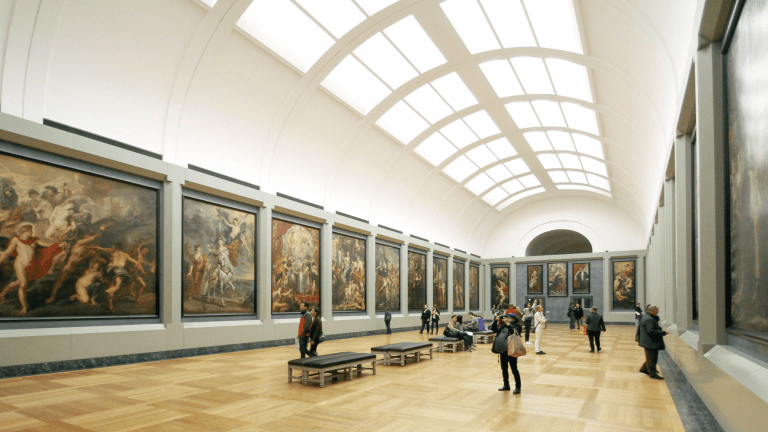 6 Ways to Keep Museums Engaging for Kids
Museums are full of history, treasures, and stories. Every museum has a story to tell and history to teach each person that walks through its door. They offer so much to the public yet get so little in return.
If you've ever taken a kid to a museum or on a field trip with school, you know how hard it can be to keep them engaged and entertained. You want them to learn as much as possible while they have fun. That tends to be easier said than done, though.
If you want to take your kids on a trip to the local museum but are struggling on how to keep them engaged, consider some of these tips to make your trip successful.
Turn it Into a Scavenger Hunt
Kids love scavenger hunts, and rightfully so. They get everyone involved as you search around for clues to find the next prize. Scavenger hunts are both entertaining and rewarding at the same time.
The next time you go to the museum, turn it into a scavenger hunt. Many companies make a living off of creating scavenger hunts for people of any age. The hunt will keep your children engaged the whole time as they find their way through the museum looking for clues.
You can even make one on your own by picking out different artifacts that your child must find. If he or she finds them all, they receive a prize at the end of the day.
Provide a Map
Maps are fun for your a child because it makes them feel like a treasure hunter looking for all the hidden treasure around the world. Let them guide you through the museum with their map. Even if they aren't the best at navigating, you'll both have fun reading the map and working together to get to your destination.
Make it a Game
One way to keep children engaged is by turning as much as you can into a game. Instead of walking around and looking at things, one way of entertaining them is by asking which painting they would jump into if they could. Each room you go into, have your child point out which painting they wish could be real life.
Take Breaks
Museums can be exhausting. You spend hours walking around a large building discovering all the different artifacts. Not only does it exhaust you physically, but mentally as well. If you find you're getting tired, imagine how tired your child is.
Take frequent breaks. If you try to do too much, your child will lose interest and want to do something else. However, if you take breaks to sit and relax, maybe talk about what you've seen and have a little snack, they'll be ready to jump back into the museum.
Imitate the Work
If the museum allows it, bring a camera with you to take pictures of your child. These won't be ordinary standing-by-the-sculpture photos. Instead, turn it into an imitation game. When you come up to a painting or sculpture that you child can imitate, have them do the pose beside the piece and snap a photo. You'll both have fun and can make a scrapbook of all your silly photos after your trip.
Break It Up If Needed
Depending on the size of the museum, it may be an adventure that should be broken up into multiple days. Sometimes, if we try to do too much, it overwhelms kids and they quickly lose interest. Rather, if you go back multiple times to look at different exhibits, there's a better chance of keeping your child's attention the whole time.
This is not a sponsored post. Tips and copy courtesy of CityHUNT.