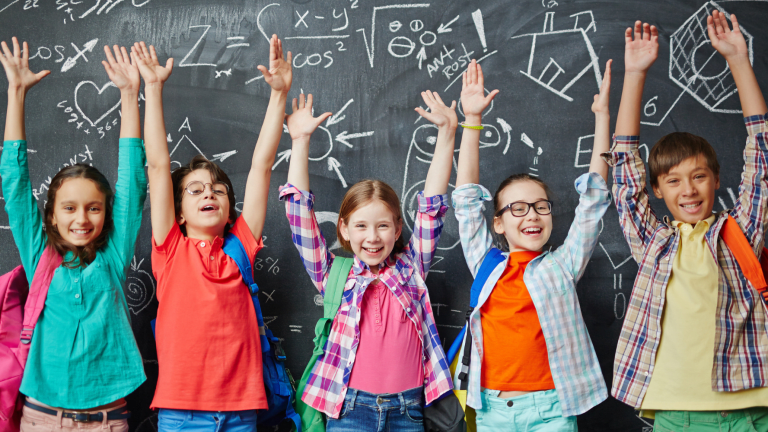 5 Ways to Prepare Your Child to Head Back to School Now
Back-to-school time is creeping up on us here in the suburbs of New York City. Where did July go? How is August almost upon us; and why is it almost time to think about supplies and backpacks and books and lessons and learning? I'm no ready... I need more summer!
I guess I should be grateful: my girlfriend who lives in the south--her kiddos go back THIS WEEK! And she's about as ill prepared as I am. At least I have a little bit of time on my side, and if you do too then now is your opportunity to prepare. 
1. DEVELOP A SLEEP ROUTINE NOW
Getting up early for school can be jarring for middle and high school students who have been used to sleeping in all summer. 62% of parents said they are worried their kids will have a hard time adjusting their snooze schedules during their first week back to school.

Start a routine a few weeks before term begins so that your kids can get used to their new schedule.

2. ESTABLISH SCHOOL ROUTINES
In a similar vein, students should get used to the hours of work (and homework) they will be expected to do during the school year. 92% of parents said homework is the biggest school-related stressor for their families.

Brainly recommends developing a routine to help them manage their time and setting up a dedicated homework space so they aren't caught flat footed in September.

3. AVOID THE SUMMER SLUMP
School-aged kids can revert by nearly a month's worth of instruction over the summer. In fact, 82% of American parents believe their kiddos experienced at least a mild to moderate amount of summer learning loss.

The best way to circumvent this issue is to keep their skillsets fresh and mind's sharp over the summer. Consider doing this through platforms like Brainly where a community of students can help other students and users earn points for answering questions. 


4. GET YOUR SCHOOL SUPPLIES
This may seem obvious but students gonna need pens, pencils, and a handy dandy new Trapper Keeper (kids still use those right?) if they're going to succeed this semester.

Pro tip: get those things early while they are on sale.

5. GET YOUR KIDS (AND YOURSELF) ORGANIZED
Nothing adds heaps of unneeded stress to and an already stressful time than not being organized. Only 22% of U.S. parents said they currently feel organized for the start of the new school year, and a mere 10% of parents said they remain organized throughout the entire school year.

Want more back-to-school tips and must-haves? Get an insider peek at our latest #MomtrendsSchool influencer event. And now is the time to implement some organization at home before they go back to school. 
This is not a sponsored post. Tips courtesy of Brainly.