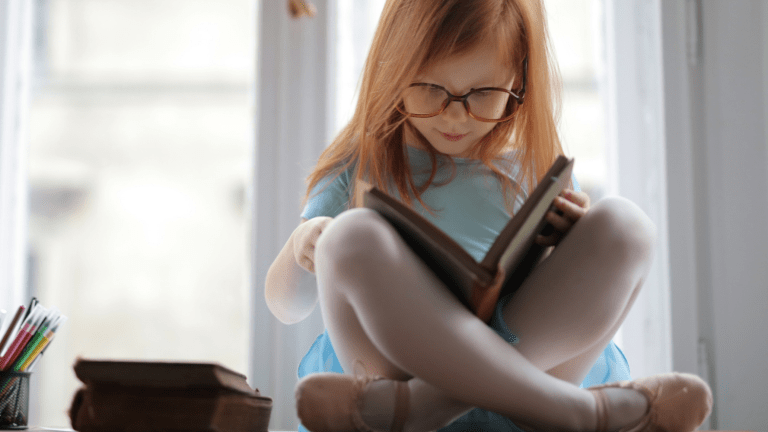 5 Tips to Encourage Young Readers
Back to school is in full swing. And whether your kids are learning at home or in the classroom, literacy is at the heart of every lesson, every activity, and every skill they acquire. 
It's so important to foster a passion for reading skills, and boost kids' confidence about their abilities. 
It can be an uphill battle; not all kids are eager readers. Still, with some simple steps and words of encouragement, you can help your little bookworms thrive. 
Here's how to help:
Encourage all reading levels – Reading doesn't have to be just about the words that are used to tell the story – it is also about the story that unfolds as you get further along in the storyline. Try to encourage your child to read books from different reading levels regardless of whether it may be beneath or too advanced for their reading comprehension. With variety come new experiences!
Reflect on your reading habits: As a parent your life can be busy – especially now – and there may not be much time for reading. However, something to keep in mind is that even the smallest things such as reading the newspaper or news app on your phone can show the value of reading to your kids. Consider incorporating small ways to show your commitment to reading as it can speak volumes to its importance.
Bring meaning through pictures – Who doesn't love a good picture book, especially at a young age? The visuals make the story come to life and sometimes it's helpful having an image represent a word. Now, words can be brought to life online through pictures in the Picture Dictionary available via Microsoft Edge. It illustrates the definition of webpage text to help your children understand the meaning. This can be super handy for days when you can't bother telling your children what every word they are unfamiliar with, means.
Let your child choose – Reading should be fun, not a chore! We know you want what's best for your kids, though don't feel discouraged if your child doesn't enjoy reading all the classic childhood books or popular stories children around them love. It's important for your children to find out what they like so they feel inspired to read more, especially for leisure reading. Encourage them to explore different genres to find what they are most interested in.
Want more from Momtrends?
1. Amazon Solutions to Help Parents With Distance Learning
2. Distance Learning a Mini-Course for Parents
This is not a sponsored post. Tips courtesy of Microsoft.