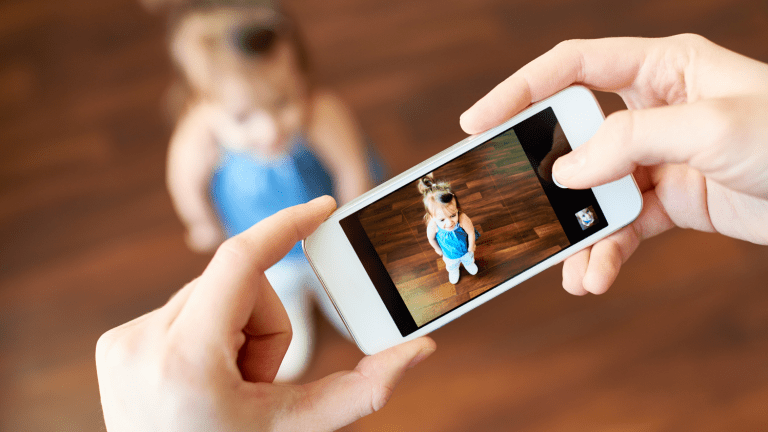 5 Tips for Taking Better Photos of Your Kids
To help us to take better pictures of our kids, we learned some tips from the pros.
We are constantly taking pictures of your kids. With the arrival of smart phones and digital cameras, it is even easier to get pictures of all of those precious moments. However, that doesn't always mean that it easy to get photographic masterpieces. To help us to take better pictures of our kids, we learned some tips from Ali Smith, author of the Award-Winning Book Momma Love; How the Mother Half Lives, about to how to master the art of photography and to improve your picture-taking skills.
5 Tips for Taking Better Photos of Your Kids:
Ban the word "cheese" from your photographic life:"Cheese" gets you a Pavlovian style, strained "picture face" from a child (or an adult). Instead, think of things to say that elicit genuine responses and be prepared to photograph the response. I know a woman who says "1,2,3, FART!" every time she photographs her children and it gets a genuine smile each time.
Don't get married to one result: Especially in the case of a holiday picture or a picture you've decided to set up, it can be hard to shift modes if your child decides they have a different idea or they are fed up with yours. If you lock horns with them over your original idea, you're less likely to get good results. Try to follow them to their new idea or use some of the other tools on this list to get good, albeit unplanned, results. Don't be afraid to capture some of their strange or unconventional expressions.
Look for the light: This is a "rule" that is definitely meant to be broken. Maybe you want "motion blur images" of your children, or maybe they are sleeping and you like the dim light on them. That said, if you don't want those things, kids are often in motion and having adequate light is your friend! Particularly if you are shooting with your camera phone, which does not have a very fast shutter speed in low light situations.
Change your perspective: Change your physical height to get down to your child's level. Take photos at unexpected angles. Your child doesn't always have to be facing the camera to get good results. Another way to change your perspective can be to shoot with a "Shallow depth of field." If you are not shooting with a camera phone but with a camera with which you can control the aperture/F-stop, "open up" to a low F-Stop to separate your subject from the background information.
Distract your subject:Ask them to tell you about something they are interested in. Call their attention to something they might like- flowers, a mobile, etc… You are trying to photograph their reactions to things and the in between moments. Those are the times you are most likely to photograph who they truly are.
Bonus tip- Don't let other parents interfere unless it's REALLY helping! Sometimes parents jumping around like apes (literally) behind you is a great thing, especially when you're photographing babies. But other adults over directing the children or ordering them to "behave" "listen" or "smile" is not really helpful. It can interfere with you developing a relationship with your subject in that moment. Try to discourage this. Offer them snacks or distractions or shiny objects.

MORE PHOTO TIPS FROM MOMTRENDS
PIN IT!
Use Pinterest to save your favorite Momtrends articles. Be sure to follow us here www.pinterest.com/momtrends
Momtrends was not paid for this post.
For even more Momtrends, follow us on Facebook, Twitter, Pinterest and Instagram