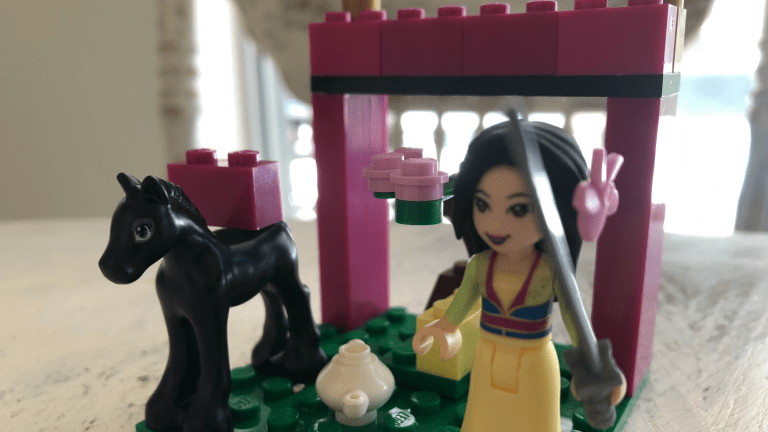 5 Fun Princess Activities for Kids
Your little princess fan will love all these fun princess activities for kids...
Who has a little one at home who would be interested in fun princess activities for kids?! I certainly do. In fact, I think my baby girl has been a princess fanatic since basically birth. That could be because her mama is such a huge Disney fan and has been taking her to the Magic Kingdom since she was teeny tiny. Haha! Whatever the reason, my baby girl has yet to meet a princess she didn't love. So, while she's the rough and tumble kinda girl who isn't afraid to roll around in the dirt with her big bro, she'll do so rockin' a princess dress. Bwah! And with National Princess Week having just happened, we found plenty of new ways to have a little princess fun. 
From DIY slime, to crowns and even princess wands, I rounded up a slew of fun princess activities for kids that will keep your princess lover engaged for hours. I'm a big fan of crafting with my daughter because not only does it foster her innate creativity, but it also focuses on important things like fine motor skills!
And when the crafting play is over, I'm always a big fan of Legos to help keep those creative juices flowing. And, yes, there are plenty of princess themed Lego options out there. Take the Mulan's Training Day Lego set for instance. Mulan is one of my personal favorite princesses because she's such a strong girl. 
You see, I take no issue with my daughter's obsession with all things pretty, but I want her to look to strong women as her role models! And I like her to use her own instincts too. So, while her builds might not be the exact replica the instructions detail, they're hers. And that's what's most important! Also, with this set she can further create her own adventures by combining with her other Disney Lego sets as their compatible. I'm pretty sure Elsa and Mulan will be hanging out together very soon. Haha!
Now that you have some fun princess activities for kids to add to your must do list, why not check out our magical unicorn finds. If you're into princesses, I'm going to bet you're into unicorns too!
We were not paid for this post. We did receive a sample.