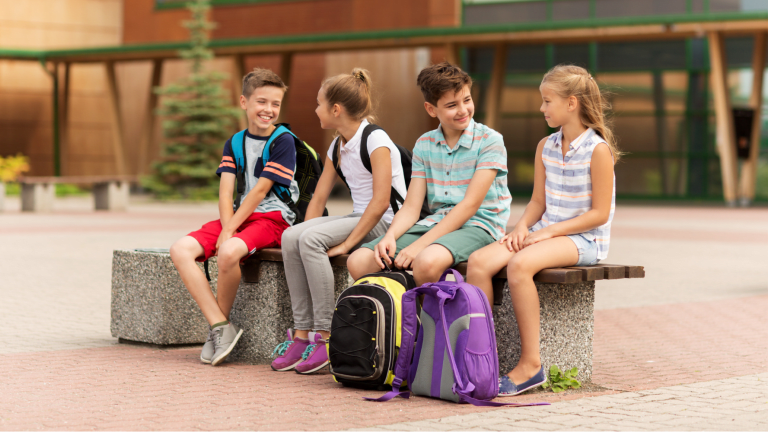 4 Good Manners to Instill at Home for School
Now that the back-to-school jitters are out of their systems, your kids are likely starting to get comfortable in their new classrooms. Being introduced to new teachers and classmates can be overwhelming, but it's a perfect time, as parents, to stress the importance of making a good impression! Here are four manners to remind your children about before their next day of school.
Respect
Respect is important in many aspects of the classroom. For young students who are not used to sitting still or raising their hand to speak, respect is shown when they refrain from interrupting the teacher and take turns speaking. Amongst each other, young children show their peers respect when they acknowledge personal space and share with one another. It is also important to teach young children to respect time - that means doing their work when asked by the teacher and showing up on time after recess and lunch.
Inclusion
A new school year often brings new faces to the classroom. Many times, families move from out of town and young children are put into classes without knowing anyone. Going into a new year, its important to remind your children what it felt like before they made friends and explain to them how it must feel for someone who left all their friends behind to come to a new school. Having a conversation about these emotions helps build empathy which will allow your child to relate to the newcomers and include them in their activities.
Sharing
With inclusivity comes sharing, one of the first acts of common courtesy that children practice from a young age. Teaching your child to share their toys can be difficult, especially when there is a sentimental attachment. The best way to go about teaching this concept is to reverse the roles. Ask your child how they would feel if another student didn't want to share their toys with them. Having this emotional understanding will help them recognize that sharing is caring!
As children get older and school dynamic changes, there are many other manners to teach. This list is a great start for young students who are in the early stages of learning how to behave in a classroom. To practice some manners at home, try out our interactive table mat or table talk cards!
Want more from Momtrends?
1. Teaching Your Children About Respect
2. Teaching Kids About Kindness
3. Raising Children With an Attitude of Gratitude 
This is not a sponsored post. Copy and expert tips by Etiquette expert, Sunita Padda.