3 Reasons to Take Your Kids to See "The Kid Who Would Be King"
An Epic Movie With an Awesome Message
When I was invited to an experiential press day with my son to celebrate the adventure-packed film The Kid Who Would Be King, I happily accepted--mainly because the email promised swordsmanship lessons, falconry classes, and magic tutorials. I knew my little knight in shining armor would be absolutely enamored with such an epic (VIPrince) experience.
And so off we went to Xavier Prep School in NYC to screen the film and earn our junior knighthood--and I'm so glad we did. Turns out, this movie has more action an adventure. It has meaningful messages geared toward kids of all ages. 
Anti-Bullying Message
The Boy Who Would Be King follows Alex, prep-school underdog bullied by two bigger older kids, who holds his own and stands up for himself and his friends in the face of adversity. He doesn't falter of allow their taunts and physical threats affect his self-worth, and, despite everything, Alex tries to the best in everyone. 
We asked the film's stars how they would handle bullying in real life and Louis Ashbourne Serkis said "don't suffer in silence." A simple suggestion, but a super important one too--talk to an adult, a teacher, a parent, and let them know what is happening.
Sir Patrick Stewart admitted that when he was a kid, he was the bully, something he deeply regrets and longs to rectify though activism and advocacy. 
The Importance of Teamwork
Alex might be destined to be royalty, but he takes his leadership in stride and creates his own round table of peers, inspired by King Arthur's "Knights of the Round Table." Everyone is of equal value and importance. Nobody is special--or, rather, everyone is special.
We asked the film's writer-director who he'd want at his round table, and his answer was simple: "everyone sitting here with me. This cast would be my round table."
The Lesson That You Can Do Big Things
The biggest message in this movie is that you, as a kid, are capable. You can do big things; you can do hard things; you can conquer your fears and take on seemingly insurmountable obstacles if set your mind to something and if your heart is in the right place.
The Boy Who Would Be King is in theaters today. Check out the trailer and then scroll photos from our experiential press day.
The Junior Knight Experience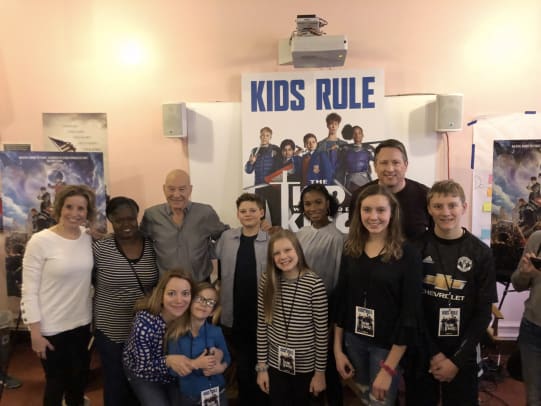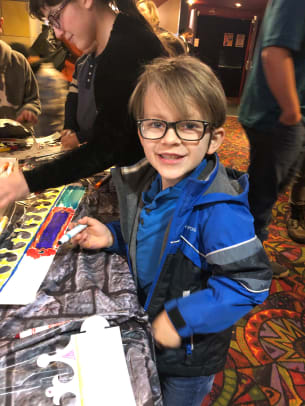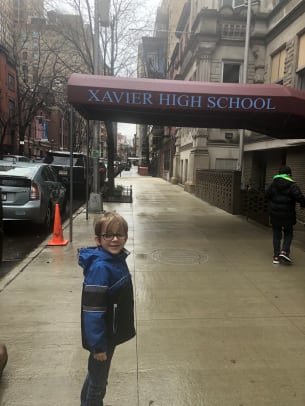 This is not a sponsored post. Thank you 20th Century Fox for a fun morning.