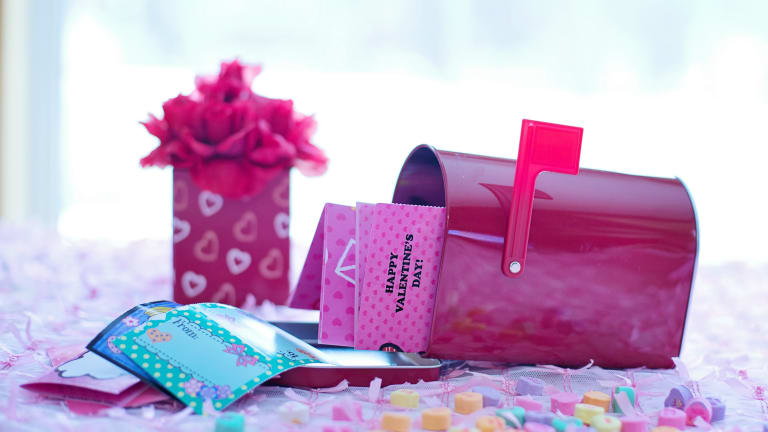 10 Valentine's Day Mailboxes: Craft With Your Kids!
Getting crafty with your kids for Valentine's Day. Fun Valentine's Day mailbox roundup.
Does your child have to make a Valentine mailbox for school? We're getting crafty as we prepare for this sweet holiday. We've found 10 ideas for Valentine's Day mailboxes you can craft with your kids! 
Crafting with Kids for Valentine's Day
Our kids love making things and Valentine's day is one big crafting opportunity. Valentine's Day notoriously for sneaks up on me ever year. Last year, we ended up coloring on a paper-covered shoebox. (#MomFail!)
I've rounded up some cute and clever Valentine's Day Mailbox tutorials. Check these out now, gather your supplies and have fun crafting adorable boxes with your kids!
So gather your supplies and get ready to create something. Bring on the school Valentine's Day madness!
10 Fun Valentine's Day Mailbox Ideas
Ruffle Cake Valentine Box / Craft That Party
Valentine Mailbox / Paper Jewels
Rubix Cube / Peppermint Plum
Despicable Me Minion Box / Instructables
Game Mailbox Kit / Target
Shark Mailbox Kit / Target
Castle Mailbox Kit/ Target
Unicorn Mail Box Kit / Target
Ready to get crafty?
Which one are you going to make with your kids? If you are in the mood to get crafty, check out this amazing new tutorial to make Cupid's arrow and DIY quiver...
Valentine's Day isn't just for kids, it's also a terrific time to re-connect with your sweetie, we've got ideas for grown-ups and kids.
MORE WAYS TO MAKE IT A HAPPY VALENTINE'S DAY!
PIN IT!
Be sure to follow our Valentines board and pin your favorite ideas.