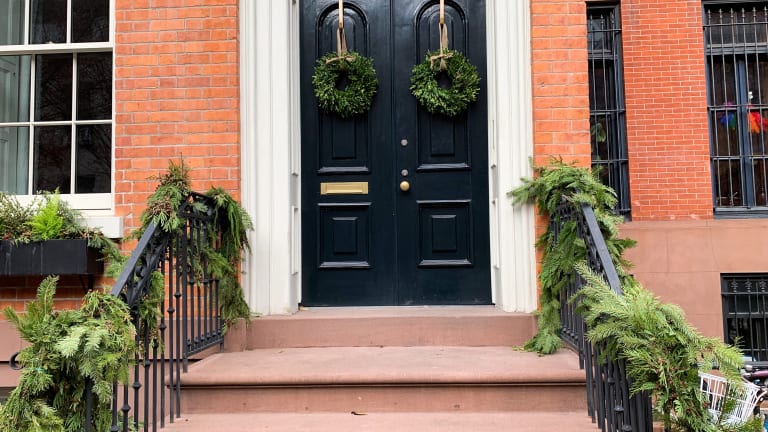 Understated (and Easy!) Holiday Decorating
Keep It Simple Indoors and Outdoors
Sometimes, a little goes  long way. But when it comes to the holiday season, we often want "more." And I'm not just talking about gifts and treats. Even our decorative displays are over the top... More lights, more tinsel, more glitter and gold... Make it shine--we want our neighbors to see and feel our Christmas spirit from blocks away (electricity bills be damned!). 
While we love the showing of spirit and energy, I can't help but think that subtlety is far more fetching this holiday season. A heavy handed approach to outdoor decorating feels  forced--like Xmas threw up all over your porch (we can't all be Dyker Heights residents). But understated, simple, and streamlined decor give off a warm, welcoming vibe. 
You don't need loads of lights or inflatable figures to prove your seasonal pep, just some greenery and a few favorite winter props. Even a small stoop in NYC can look lovely and cozy with a simple wreath and a little red bow.
We've rounded up some tasteful inspiration for your decorating pleasure. These ideas are rustic, beautiful, and best of all so easy to create.
Use an old Radio Flyer and sleigh (via home talk)
Lanterns and freshly chopped wood give a warm log-cabin ambiance. (via live beautiful designs)
A wreath and warm throw on a rocking chair presents a cuddly scene (via the morrisons blog)
A straight-forward and simple wreath is elegant and easy. (via pencil and paper co)
This is not a sponsored post.