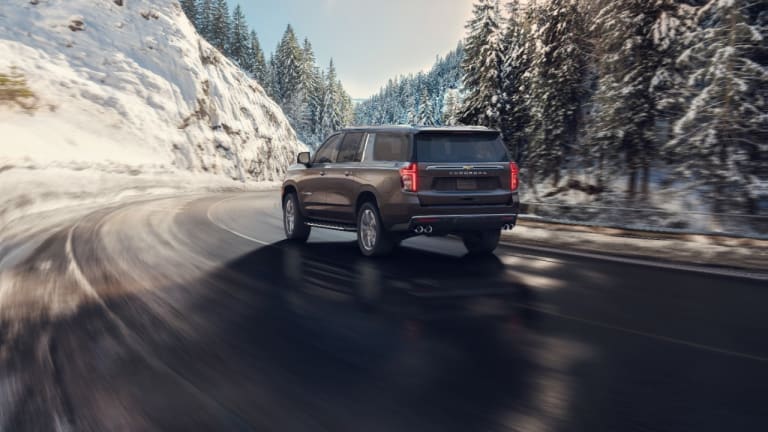 Ski Moms Pick the Best SUV for the Mountains
Finding an SUV for your family can be challenging. We're sharing the top family SUV's picked by moms who ski and ride.
When we were searching for a SUV for our family, we spent hours at dealerships, talking and testing and negotiating. It was a painful process to say the least, but we wanted to make sure we had the right vehicle for our family's needs. This year, I let a community of women who love snow help. Here are the five top ski moms picks for the best SUV for the mountains.
Related: Check out the third row of the BMW X7
Ski Moms Name Toyota Highlander the Best SUV 
It's no secret to the automotive industry insiders that moms make the decisions when it comes to purchasing the family car. With ski season right around the corner, the mom members of Ski Moms Fun named Toyota Highlander as the ultimate SUV for ski and snowboard families. Ski Moms Fun, is made of thousands of moms who are passionate about time spent outdoors. The Highlander beat out 25 other nominated SUV models for the coveted title.
In its first year of polling the 2500-member group, the members nominated 25 models of SUV's. The top SUV nominations moved on to the final round. From there, voting opened to all members. The final tally revealed a top 5 list of the best SUV's for families.
Top 5 SUV's for Ski Families
Toyota Highlander
Chevrolet Suburban 
Chevrolet Tahoe 
Ford Expedition 
Chevrolet Traverse
Why the Toyota Highlander
SUV's have long been a favorite of ski moms who want to head to the mountains with the benefit of four-wheel drive and plenty of space.. Ski Moms Fun member, Katie Saidla says, "We love our Highlander. It's easy on the wallet and can cart four of us plus all our ski gear inside."
The 2021 Toyota Highlander has a MSRP $35,085. The SUV gets up to 21 city / 29 highway and can fit from 7-8 passengers. New to this SUV body is the option to upgrade to the XSE, designed for people who need SUV practicality but really miss driving sport sedans, the Highlander XSE combines bold exterior design with more agile driving reflexes.
I don't think I'm alone in relying on "word of mom" for recommendations. I go to the women who have same needs and wants I do. Here's to more time in the mountains! We look forward to bringing you more mom-centric car reviews soon.
MORE FUN IN THE MOUNTAINS
PIN IT!
Use Pinterest to save your favorite family travel articles, and be sure to follow our Travel with Kids board.
This is not a sponsored post.