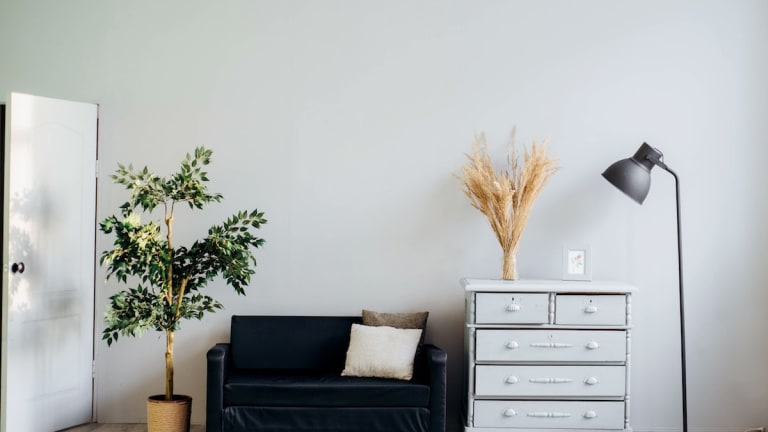 Clutter can be costly... in more ways than one. It can be a time-suck, an enegry drain, and, yes, an expense as well. How?
One of out 10 American households need to rent storage units to house their extraneous"s "things," and 25% of people with two car garages can't use the space for parking as they are so full of junk! An astounding 20% of us pay bills late and incur fees because we've lost our statements in a pile of papers. And then there's missing cash and gift cards that can addd up to big money.
Finally, think about it, if you lose your glasses, keys, or other personal belongings, you'll inevitably have to repurchase.
And then there's the mental toll of mess. No wonder so many have been inspired by the Marie Kondo method--clutter can affect our quality of life.

Save Money at a Ski Swap
Are the slopes in your future? If you want to save money on ski gear, consider a ski swap. A swap is a great way to buy and sell used equipment. Most swaps consist of a variety of gear, from brand new to used skis and snowboards to skis; from poles to boots to bindings and ...read more
The Ten Best Wooden Play Kitchens For Kids
Cooking is a timeless fascination for children. This type of play goes beyond gender and teaches kids loads of life skills along the way. An investment in a play kitchen is money well spent, as it can provide hours of entertainment. We've rounded up the ten best wooden play ...read more
New Victory Announces a New Season of Shows
We know you're busy planning picnics and summer outings, but we wanted to let you know that The New Victory just announced their new season and it looks fantastic. We thought you'd like a sneak peek of what's in store! Each year the New Vic theater brings culture to tourists and ...read more
Luckily, you don't have to conquer the clutter in one foul swoop, and we have expert tips to start you on your journey. Amanda Wiss, Professional Organizer, at Urban Clarity in NYC is sharing her top five nuggets of wisdom to help you start a new.
1. Start small, but start. Don't have time to clean out the entire fridge? Just hit the vegetable drawer, and tomorrow tackle the condiments. Decluttering is something concrete that can decrease anxiety, settle your mind and build confidence. Once you've conquered your fridge, your closet or desk can't be far behind!

2. Hit a clutter hot spot. Is there an area you frequently dump things? Figure out a way to make it harder to leave things there by putting a plant on the newly clear surface, or by getting rid of the bedroom chair with clothes you haven't put away but no one ever sits on!

3. Want to reduce those late fees? If you don't already have a bill paying folder - physical or digital - create one today. Put bills there and only there! It's a tiny shift that will make things better every month.

4. When you get a gift card, schedule time to use it! Nothing better in your book than knowing a massage is in your future. And if you're not prone to actually using gift cards, ask not to receive them!

5. Buy fewer things but enjoy them more. Pause, and ask yourself some questions. Do you really want or need it? Do you have space for it? Where exactly in your home will it live? Having less random stuff that we spent time shopping for as well as storing, cleaning, maintaining and eventually disposing of, can really save you time, money, and stress.

For those who are on a decluttering kick, what inspires you? For those who are having trouble getting started, what's blocking you? I'd love to know! 

Next: Room-by-Room Tips for Decluttering at Home
This is not a sponsored post.