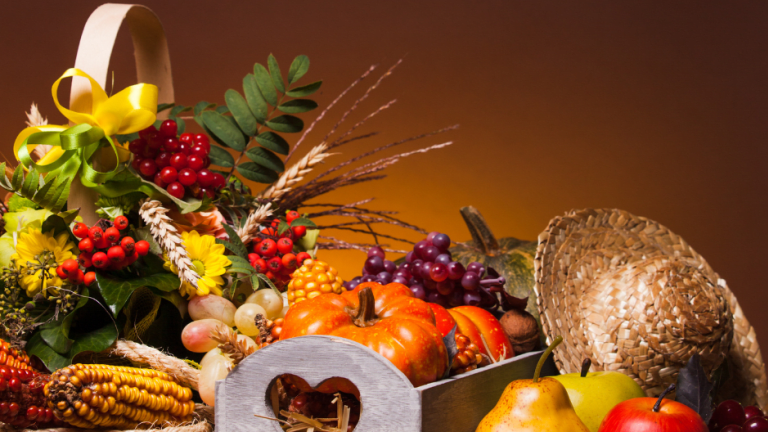 Thanksgiving Day Recipe Ideas
Here are a few of our favorite recipes to spice up your Thanksgiving menu.
The big day is just a few days away and Betty Crocker is making the recipe planning process a little easier with their selections of desserts, drinks and delicious sides. Here are a few of our favorite recipes to spice up your Thanksgiving menu.
Related: Thanksgiving turkey preparation safe thawing basics
Trend: Spirited Kitchen
Cooks and bakers everywhere are raiding the bar to add shots of flavor and amp up the fun in their creations. But they're not just reaching for booze! Bitters are this season's must-have ingredient.
Recipe: Chocolate Bourbon Pumpkin Cheesecake
Just when you thought cheesecake couldn't get any more delicious, they added a flavorful update from the bar: a shot of bourbon and a few dashes of aromatic bitters. The perfect end to a special meal.
Trend: Global Flavor Mashup
From Mexican street food to Korean barbecue, interest in global cuisines continues to grow. And this year, mashups are the ultimate taste sensation in the never-ending search for more and more flavor.
Recipe: Roasted Squash and Sweet Potato Flatbread
Piled high with Indian-spiced roasted vegetables and fresh mozzarella, then topped with salted pistachios and cilantro, this hand-held appetizer is the life of the party.
Trend: Punched Up Punch
This year, punch is back on the menu at creative cocktail bars across the country. Batch cocktails like punch have a renewed focus on flavor and are perfect for the holiday host who wants to step out from behind the bar.
Recipe: Sparkling Ginger Hard Apple Cider
This fruity, sparkly, bubbly, big-batch cocktail gets its signature kick from hard cider, bourbon and ginger liqueur. It's a modern take on punch that's perfect for entertaining.
Trend: Gluten Free for All
Gluten-free baking has come a long way. Creative new foods and decadent treats that EVERYONE can enjoy are on the table this holiday season.
Recipe: Gluten Free Chocolate Truffle Cakes
These indulgent mini cakes are inspired by our favorite holiday treat --chocolate truffles. They're filled and topped with ganache and sprinkled with crystallized ginger, pistachios and cacao nibs. Wrap up these tiny treats for the perfect gluten free gift.
MORE THANKSGIVING IDEAS FROM MOMTRENDS
PIN IT!
For more Fall crafting fun, be sure to follow our Fall Thanksgiving & Halloween board here.
Momtrends was not paid for this post