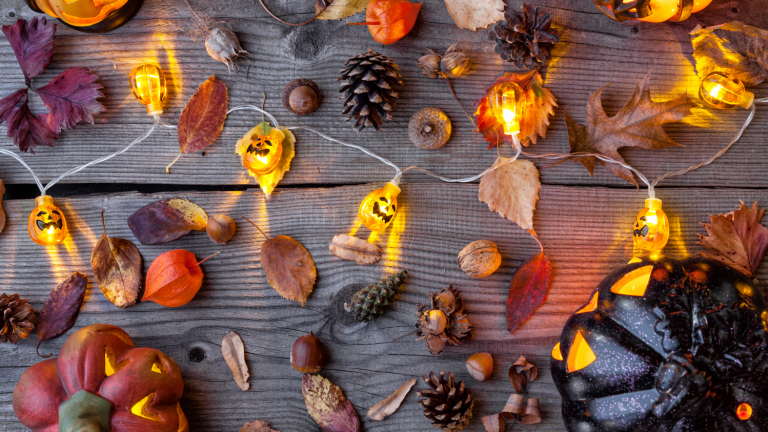 Spooksicle: Your New Favorite Halloween Cocktail
Take a trip back to your childhood with this delicious Halloween cocktail inspired by the amazing creamsicle.
Grab your kids, costumes, and candy bags; it's time to get ready for Halloween. Such a fun time to be a kid and an equally anxious time to be a mom. The dreaded "sugar highs" that are in our immediate future can be difficult to manage. No need to fear, this Spooksicle will have you relaxing and laughing along with the kids in no time. You know, after you steal all the good candy, of course. (Those Reese's cups don't stand a chance!) If you are anything like me, you will hide the candy on top of the refrigerator and hope that they forget about it. Unfortunately, that isn't likely. A mom can hope though, right!?
Related: We've been boozed free Halloween printable
This cocktail was so much fun to work on. (A girls' night developing cocktails is certainly going to be fun, right?) A splash of this with a splash of that, and voilà, a yummy drink. Something was definitely missing in the beginning stages of this cocktail though. I'm so glad I decided to raid my son's Cuties! Not only are they a wonderful and healthy snack, the freshly squeezed orange juice really brings this cocktail together.
Spooksicle: Your New Favorite Halloween Cocktail
This Spooksicle is the perfect "ghostly" cocktail for Halloween. A concoction of Bailey's Almande (almond milk liqueur) and coconut water (because it's important to stay hydrated) with a hint of citrus. This drink is smooth and will remind you of your own childhood. That beloved orange creamsicle that we all enjoyed is back with an adult twist.
How to make the Spooksicle
Makes 1 Spooksicle
Ingredients: To make this Spooksicle grab your favorite cocktail glass and 
1 oz of Almande, almond milk liqueur
½ oz of triple sec
½ ounce of vanilla vodka
dash of vanilla bean paste
3 ounces of chilled coconut water
Finish the drink off with the juice of ½ a mandarin orange.
Directions: Add ingredients into a cocktail shaker. Shake cocktail with ice to chill and serve immediately.
WANT MORE FROM MOMTRENDS?
PIN IT!
Be sure to follow Momtrends on Pinterest and for more spooky inspiration follow our Halloween and Thanksgiving Boards here.