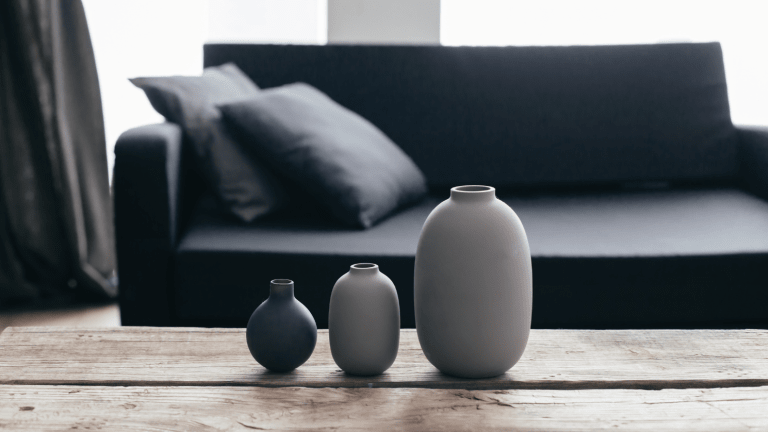 Resolving to Not Resolve: Four Decor Resolutions
Rules for decorating your house with no regrets in the new year.
This is the point in the year that we start breaking our resolutions (you know, those things you make in confession and then have to say Hail Marys for?). I, for one, am not a fan of resolutions simply because of all that guilt you feel when you break one by eating some amazeballs piece of chocolate cake two days in. Or when you ding your American Express with a pair of oh-so-lovable Prada loafers when you're supposed to be paying on your 32 year old student loan. Fannie Mae can wait; those Prada's were a much needed expense!
I think you get my drift.
Now that we've established a no resolutions rule around here (my apologies to the other contributors to Mom Trends.... ) let's talk about your home. When I said no resolutions, I meant in self-improvement not home improvement!
Raise your right hand and repeat after me.
I (insert name here) do solemnly swear to apply these rules when it comes to decorating my house...
One: I will not have themed rooms. 
My children love me enough that I do not need to turn their rooms into a jungle wonderland. Or a palace that only one Mr. Disney could love. I do not need to hang 300 ducks or roosters or baskets all over my kitchen. 
Listen, themed rooms are good only if you want to replace an entire room every six months. I know I know, your six-year-old wants a room that looks like a dinosaur threw up in it. Or maybe wants a Barbie palace. The key to making this work is to use a neutral background and add in "punch" pieces that can be easily changed out when your child (be it a toddler, a teenager, or your husband) decides he or she no longer likes said theme. Remember, black zebra stripes are a pain in the rear to paint over.
Two: I will not be afraid of color. 
I promise to allow myself to add in colors that might scare my mother, kill my grandmother and make my neighbor think I'm insane. I will remember that paint is just paint and with a little elbow grease I can cover it up later.
It's a common issue I hear all the time. I kid you not, what have decor magazines and blogs done to you people? Made you color blind? Sure, painting your entire bathroom magenta with white stripes might be a little over kill but play a little. I'm certain your HOA would kill you for painting the outside of your home but live a little inside. It'll help save money on your Zoloft prescription.
Three: I will not try to match every last detail. 
I know that buying a matching set of two sofas, a loveseat, and two chairs is not the best design detail and promise not to buy the $699 set from the sale papers. My mother did this and my grandmother probably did this from a Sears catalog but I will not.
Once upon a time having an entire suite of furniture that matched was all the raged. In fact you were probably seen as the cool, uber wealthy family because the fabric on your sofa was the same as your curtains was the same as your wallpaper was the same as... You get my drift. Let me tell you, this went out of style the same time people started unwrapping the plastic from their formal living room set. Give your home a little character and charm by choosing pieces, which COMPLEMENT not match each other. Remember, it does not need to be the same shade of rose.
Four: I will remember that quality must always rule over quantity. 
I know that I cannot afford an original Eames chair but I will try my darndest to by the best quality version and avoid knock offs at all costs. I will remember that the furniture I buy today may be the furniture I hand down to my children tomorrow and that I do not want to hand down something that looks like it went through mangler (look it up).
This is my biggest rule. So much so that when I meet with clients for the first time one of the things I warn them is that I will not under any circumstance buy a knock off. If you want the look of a Saarinen table, I will be selecting a real Saarinen table, not a piece that fell off a truck from some factory that no one has ever heard of. I know I know. You want to fill your home and make it look like the newest edition of Dwell. But remember, these are pieces you'll be passing down someday. Hand down something you can be proud of. And if you must, save up for a bit before throwing down a chunk of money. It's ok, your designer can wait. By the way, Flea Markets exist for a reason.
Well I think that is enough promises for one day.... think you can handle it? Remember... I'll be checking in.....
MORE FALL DECOR FROM MOMTRENDS
PIN IT!
Use Pinterest to save your favorite ideas from Momtrends. Be sure to follow our Home Inspiration board here.
Images via: Roger's Fantastic Blog, Style Illuminated Blog, unknown , Farrow & Ball, Traditional Home
Momtrends was not paid for this post.