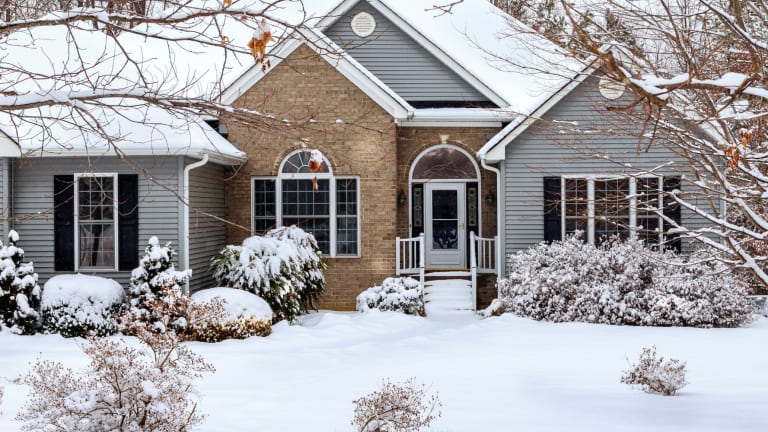 Keep Your Home Warm and Still Save Energy This Winter
Baby, it's cold outside... and it's about to get a whole lot chillier in the Northeast and Mid-Atlantic. We will barely have time to clean up after this week's upcoming winter storm before the COLDEST AIR SO FAR THIS SEASON(!!!!!!) sets in. Yeah, get your firewood, cocoa and blankets ready, Mama!
Local home repair experts with Window World are helping us ward off frigid temperatures — and high energy bills (because that doubles the insult!) — with this Winterize Your Home Checklist. 
Do a Double Take With Your Windows – Replace single-pane windows with double- or triple-pane windows. The air, or in some cases gas, in between the window panes acts as extra insulation.
Don't Shy Away From Shades – Covering windows with the right shades and draperies prevents warm air from escaping. Keep shades on south-facing windows open during the day to let in sunlight, but close draperies at night to reduce chill.
Embrace Thermostat Change – Lowering a thermostat while you are away or asleep can also lower your utility bills. The lower the temperature is inside a house, the slower the heat loss. A programmable thermostat may be just the trick!
Keep Your Leaks Sealed – Check for air leaks around the house, particularly coming from fireplace dampers, electrical outlets, or gaps around pipes and wires. You can tell if there's an air leak around your windows by holding up a flame and seeing if it blows horizontally. Also, if you can see daylight around a door or window frame, then there is an air leak.
Stay Out of Hot Water – According to the , most households usually only need water heater thermostats to be set at 120°F, but some manufacturers automatically set them at 140°F. If it's set that high, you could burn up your bill with an extra $400 a year in heat losses… and scald your hands.
Spin Those Ceiling Fans 'Round – It's not as crazy as it seems: turning on your ceiling fan in the winter can provide some cool savings! This helps redistribute hot air that naturally rises to the ceiling and blows it back down.

This is not a sponsored post.