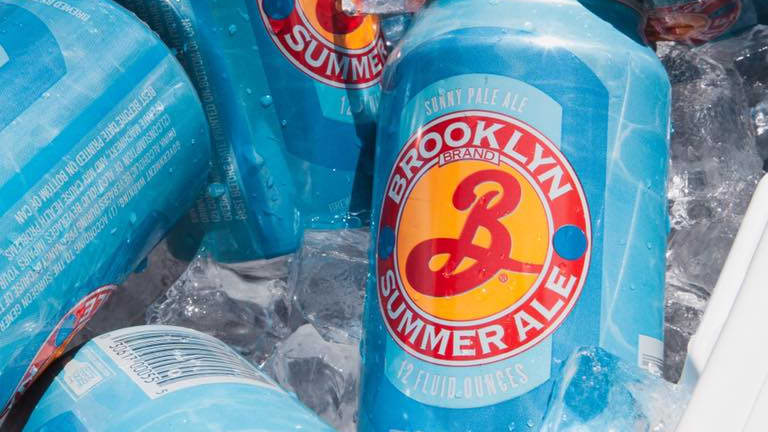 Keep Cool with Our Favorite Summer Beers
Check out our summer beer round up we are sharing five top picks for warm weather from the traditional to the totally unique.
When given the option, I usually choose a crisp glass of rosé, a white-wine spritzer, or a refreshingly fruity cocktail on a hot summer afternoon or balmy evening. But, every once in a while, I crave a icy cold summer beer. Something light, fizzy, and thirst-quenching... Nothing too heavy or hoppy; maybe a lager with a touch of citrus or a sweet fruity infusion.
Related: Sparkling rosé summer sangria cocktail recipe
Keep Cool with Our Favorite Summer Beers
My number one favorite: Brooklyn Summer Ale. It's my ideal of wheat and malt flavors with floral accents. Give me a NYC sunset and a Brooklyn summer—and I'm one happy lady.
I've rounded up my five top picks for summer beers—from the traditional to the totally unique... Cheers!
Our Five Favorite Summer Beers
Poolside Ale: I admit it... I judge a book by its cover and a beer by its packaging. And this cute design has me smitten. But the slight cherry taste also wins me over! 
Red Stripe: Close your eyes, and you'll think you're on a Jamaican island. This classic Caribbean beer is refreshing and crisp on a blazing hot day. 
Brooklyn Summer Ale: I'm partial to this one since it's made in Brooklyn, home of Momtrends and The Shopping Mama. Still, this cold varietal is as deliciously smooth as they get. 
Pacifico: Served with a lime wedge, this Mexican beer is a sight for sore eyes and a taste for thirsty tongues. 
Narragansett Shandy: It's like a frozen lemonade and beer in one—what's not to love?!
MORE COCKTAILS AND ENTERTAINING IDEAS FROM MOMTRENDS
PIN IT!
Use Pinterest to save your favorite cocktail ideas. Be sure to follow our Drinks board here.
This is not a sponsored post. All opinions are our own.