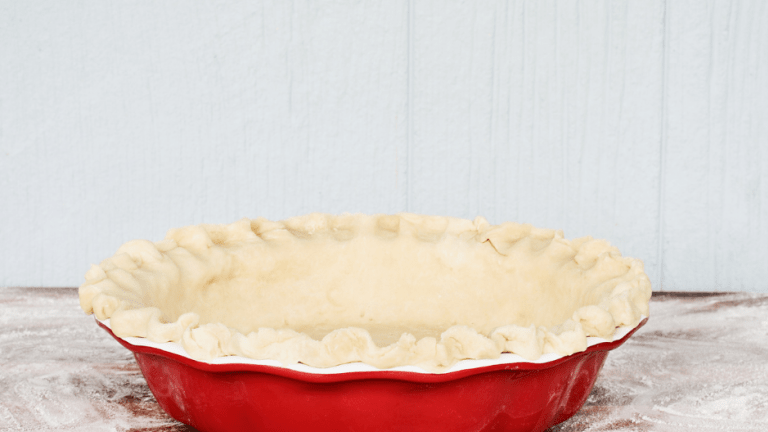 How to Roll a Pie Crust
Here is a great recipe on how to make a signature crust this holiday season.
With Thanksgiving just a few days away we are excited to share some simple tips on how to roll a pie crust. Great for quiches and pies, we are loving this simple recipe from 101 Homemade. Here is a great recipe on how to make a signature crust this holiday season.
How to Roll a Pie Crust:
Mixing perfect pie dough is a fine art (ice water is essential!), but we find that the quest for homemade pie crust often comes apart at the rolling stage. Here are seven ways to ensure yours will stick together:
Follow the mixing instructions for your particular pie-crust recipe.
When your dough is the right consistency, gather it into a mass with your hands and place it on a lightly floured surface. Form the dough into a chubby disk, wrap it in plastic wrap, and chill it for one hour.
Roll out your chilled dough between two large pieces of plastic wrap or waxed paper, or two plastic produce bags (the kind you get at any supermarket) that have been cut to make a longer sheet for rolling. Roll evenly, always beginning each roll at the center. Roll the pin outward, each time in a different direction. Lift the rolling pin after each roll. Don't roll the pin back and forth. 
After you've rolled once in each direction (north, south, east, west), peel the top piece of plastic wrap off the dough, then place it back. Flip the dough over and do the same thing on the second side. This keeps the dough from sticking to the wrap, giving it more room to expand.
Continue to roll out the dough, peeling off the plastic and putting it back again every four rolls until the dough is 1/8" thick and at least 2" larger than your pie pan. Don't expect a perfect round or beautiful edges they aren't likely or necessary.
More Pie Crust Ideas:
TO HELP YOU PREPARE FOR THANKSGIVING CHECK OUT OUR FAVORITE POSTS:
PIN IT!
Use Pinterest to save your favorite crafts. Be sure to follow our Thanksgiving and Halloween Crafts Board.
Momtrends was not paid for this post.