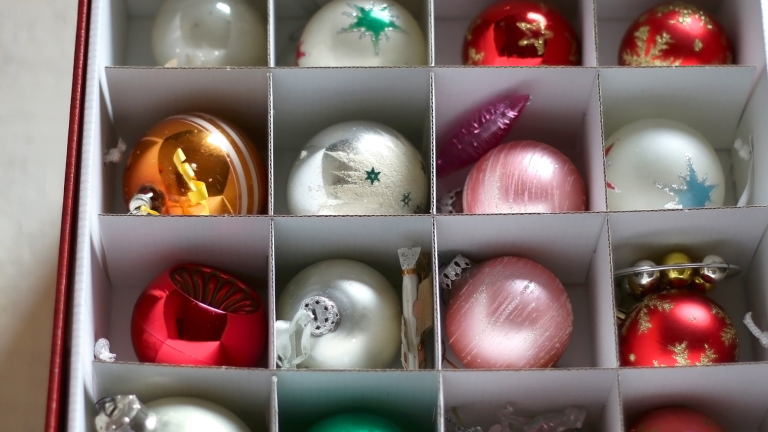 How to Organize Before the New Year
When I was a kid, I used to be so upset post-Christmas when it was time to take down the holiday decorations. I'd beg my parents to keep them up just a little bit longer -- "just until the beginning of February, mid-January -- if you must." I didn't understand my mom's strong need to wipe the slate clean and start fresh. Didn't she get that the holidays were magic -- why couldn't we hold on to that festivity for as long as possible?
Of course, now as an adult, I completely get it. The day after Christmas, I'm just about ready to throw the tree out the door. I love the twinkling lights and beauty, but I need the physical space in my home and the mental space in my mind to begin afresh. 
This is why I encourage you to clear it all out before New Year's Eve. It gives you the permission to move on -- and this year especially we all want to go forward and get on with our lives, am I right?
Here are five steps you can take to embrace organization before midnight on New Year's Day.
Clear It All, Clean It All
This one warrants repeating. If you procrastinate undecking the halls, you are going to start 2021 off with a room full of pine needles and assorted knick-knacks cluttering up your living space. 
Putting all that stuff back in deep storage will feel like a breath of fresh air. You'll be amazed by the size of your house once you remove the giant nutcracker taking up a chunk of real estate. 
You will be done with a major chore that you most likely dread and probably would procrastinate -- so just do it. You'll feel so relieved to reclaim your home from the holidays.
Do a Donation Drop
If the holidays have left you with an abundance of "stuff" cluttering up your closets, your bins, your shelves, and your counter space, get out a big ole box and start sorting for donation. 
Start with clothes that are too small or tight or big or itchy, and work your way to the toys that haven't been touched in months and the random gifts that have been unopened -- from Christmas last year. 
Make Attainable Resolutions
If your goal is to get organized in the New Year, start small. Getting a head start before January 1, is a great first step, but so is reining in expectations. Create manageable, attainable goals by setting up tangible tasks that you can accomplish in 15 minutes, 30 minutes, one hour's worth of time. Organize one closet, one shelf, one desktop at a time. 
Go Digital
If you are lost in a sea of papers, join the club. Remote work and virtual school have created extensive paper trails, and it's all too much to keep track of. These miscellaneous papers create distraction and clutter and can lead to overall anxiety. No not every art project or to-do list has to be preserved. Take a picture of an aced math tests and move on. A clear working space -- free of random post-Its and doodles -- may motivate you and help drive productivity. 
Want more related tips? 
1. How to Keep Your Resolutions
2. Organizing During the Holidays
This is not a sponsored post.