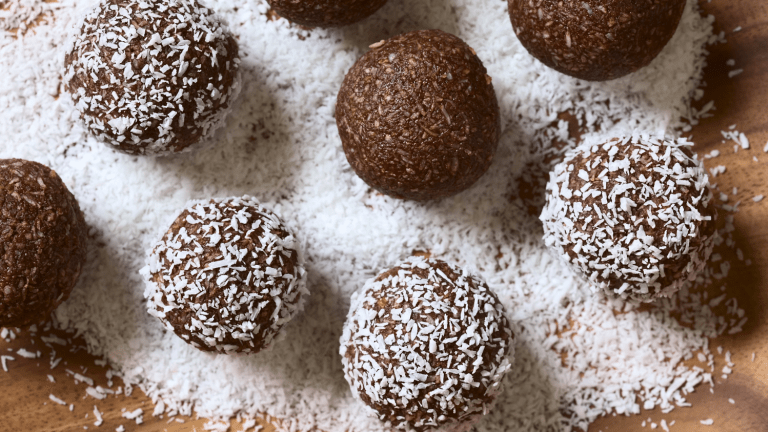 How to Make Peppermint Chocolate Truffles
With only three ingredients holiday truffles are an easy but elegant dessert.
It's beginning to feel a lot like Christmas around my house!
Despite the lack of snow at our house in Colorado, we've been taking advantage of living so close to the slopes and enjoying weekend ski trips. During the week, I've been shopping, decorating, wrapping, and baking of course! I wanted to share this festive recipe and let you know how to make yummy peppermint chocolate truffles. 
Related: White hot chocolate peppermint cocktail
I've shared my favorite traditional cookie recipe a few weeks ago, and have been experimenting with a few other fun recipes. We've made orange sherbet macaroons from The Ultimate Cake Mix Cookie Book (note this is an Amazon affiliate link), jam filled sugar cookies, and the kids made gingerbread reindeer, complete with candy faces and pretzel antlers.
Thanks to eHow Food and Rachel Ray Buddy Heather Bertinetti, I have also discovered an amazing recipe for Peppermint Chocolate Truffles. With only three ingredients, plus toppings, they make an easy but elegant dessert, and the recipe can easily be made with the help of your miniature chefs.
Peppermint Chocolate Truffles Ingredients:
Makes 16 to 18 (1-inch) truffles

1/2 cup heavy cream
8 ounces plus 1 pound dark chocolate, finely chopped, divided
1/4 teaspoon salt
Crushed peppermint candies or cocoa powder, for dredging
Peppermint Chocolate Truffles Directions:
Place the cream in a small pot over medium heat and bring it up to a bubble. 
In a medium mixing bowl, pour the cream over the 8 ounces of chocolate, add the salt to the bowl and stir slowly to fully melt the chocolate and incorporate all of the ingredients. 
Cover the ganache with plastic and allow it to set at room temperature until firm, about 1 hour.
Using a small scoop, portion the ganache out into 1-inch balls and roll them in your hands to make sure they're completely round.
When all of the truffles are formed, melt the remaining chocolate over a double boiler. Dip the truffles in the melted chocolate and roll them around in your hands again to make sure they're entirely coated.
Immediately toss the truffles in peppermint candies or cocoa powder and toss them to evenly coat.
Refrigerate the truffles until firm, about 30 minutes. Keep them refrigerated until you're ready to serve them.
Enjoy!
MORE Yummy Desserts FROM MOMTRENDS
PIN IT!
Use Pinterest to save your favorite baking recipes. Be sure to follow our Sweet Treats board for more inspiration.